Youth Voting and the 26th Amendment: Youth Can Make a Difference
Co-sponsors:
Carrie Chapman Catt Center for Women and Politics
Committee on Lectures (funded by Student Government)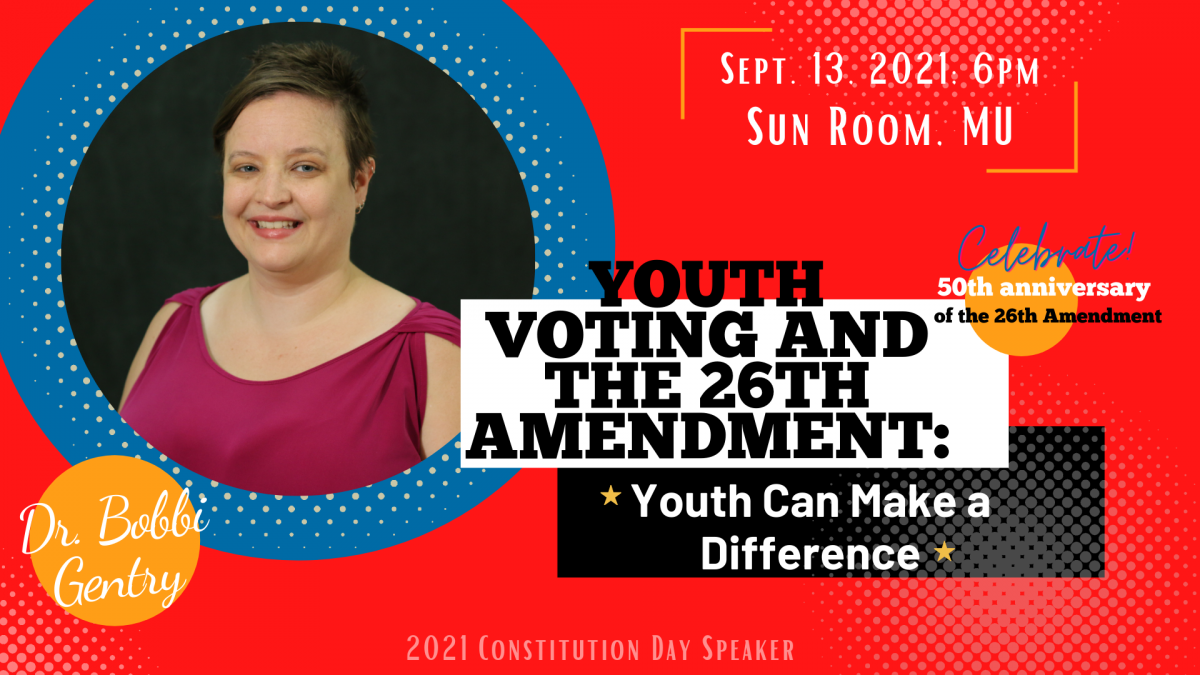 2021 Constitution Day Speaker
2021 is the 50th anniversary of the 26th Amendment, which gave 18-, 19-, 20-year-olds the right to vote.
Join us for a lecture with Dr. Bobbi Gentry, associate professor of History and Political Science at Bridgewater College, about the increasing power of the youth vote and the reasons and motivations that drive this population in elections.
Dr. Gentry has BAs in political science and psychology from Winthrop University and a M.Phil and Ph.D in political science from City University of New York. Her research focuses on youth voting behavior.