Who Is a Sincere Believer? Religious Freedom and Its Limits
Co-sponsors:
Department of Philosophy and Religious Studies
Committee on Lectures (funded by Student Government)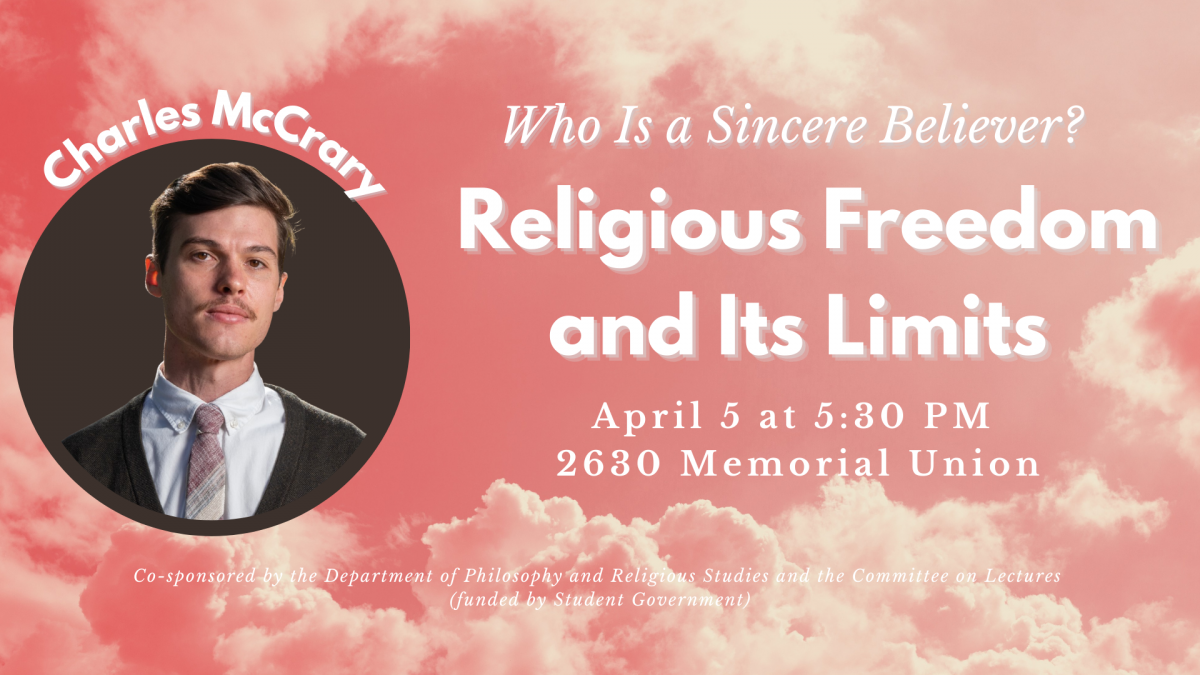 In Indiana, liberal Jews are arguing that a law banning abortion violates their religious freedom, including their sincere belief in bodily autonomy. In Arizona, a group of Native Americans protest the construction of a copper mine, since it will destroy land they sincerely believe to be sacred. Throughout the country, white evangelicals argue their sincere beliefs entitle them to disobey antidiscrimination laws. Under the law, who gets to be considered a "sincere believer," and what do sincere believers get to do? This talk will explore the history and contemporary politics behind these vexing questions.
Charles McCrary is a postdoctoral research scholar at the Center for the Study of Religion and Conflict at Arizona State University.
The ISU Book Store will be on site selling copies of McCrary's recent publication, "Sincerely Held: American Secularism and Its Believers."
This event was recorded and will be available for two weeks on the Lectures available recordings website: www.lectures.iastate.edu/recordings/available-recordings