Which Side Are You On? The Question Every Police Officer Must Answer
Co-sponsors:
Committee on Lectures (funded by Student Government)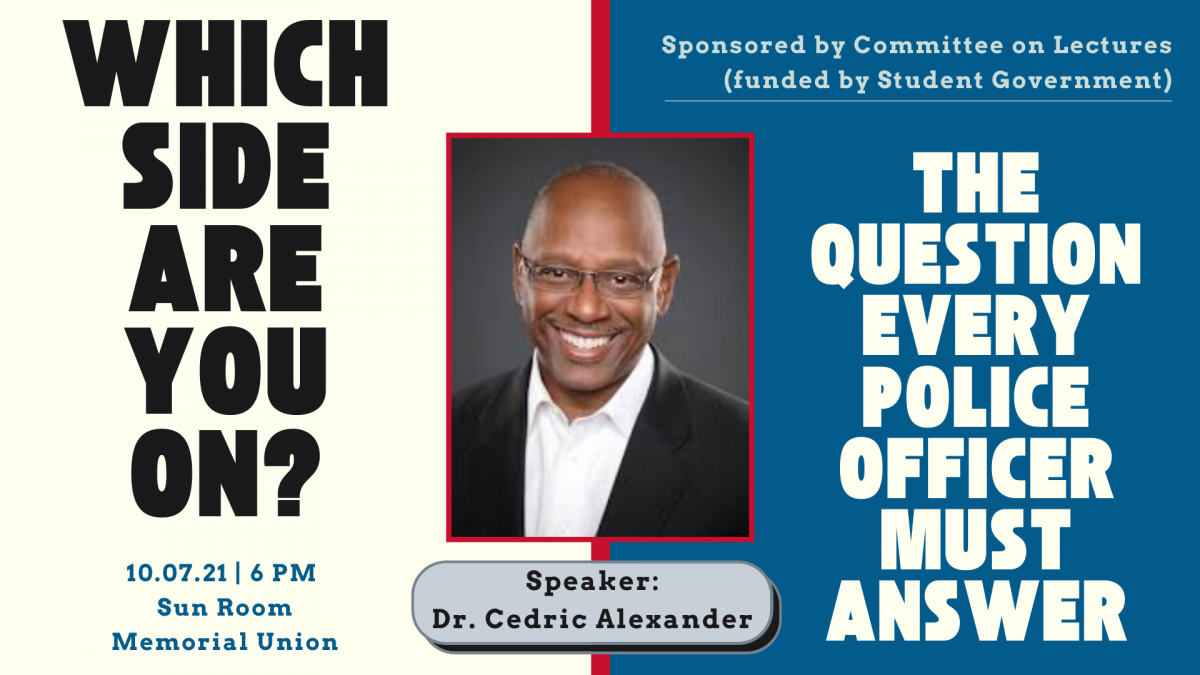 Dr. Cedric Alexander has over forty years in law enforcement, serving as former Chief of Police in DeKalb County, GA, previous President of the National Organization of Black Law Enforcement Executives, and member of President Obama's Task Force on 21st Century Policing among his accomplishments. Throughout his career, he has been pivotal in reforming troubled police departments and restoring trust between them and their communities. He currently sits on the board of the Innocence Project, working to exonerate the wrongly convicted through DNA testing and reforming the criminal justice system to prevent future injustice.
His talk will focus on the shifting awareness of police scrutiny and accountability as well as share first-hand his experiences with being a police officer of color. 
Post-Talk Panel: After Dr. Alexander's talk, we will have a panel of local police officials take questions about procedure and community issues. The panelists will be ISU Police Chief Michael Newton, ISU Police Assit. Police Chief Carrie Jacobs, Ames Police Chief Geoff Huff, and Drake University Director of Public Safety and Operational Services. The discussion and questions will be moderated by Catt Center for Women and Politics Director Dr. Karen Kedrowski.