What Is Latinx? and Who Is Latinx?
Great Hall, Memorial Union
Co-sponsors:
ISCORE
School of Education
Committee on Lectures (funded by Student Government)
ISU ADVANCE
College of Human Sciences
ISU SACNAS
U.S. Latino/a Studies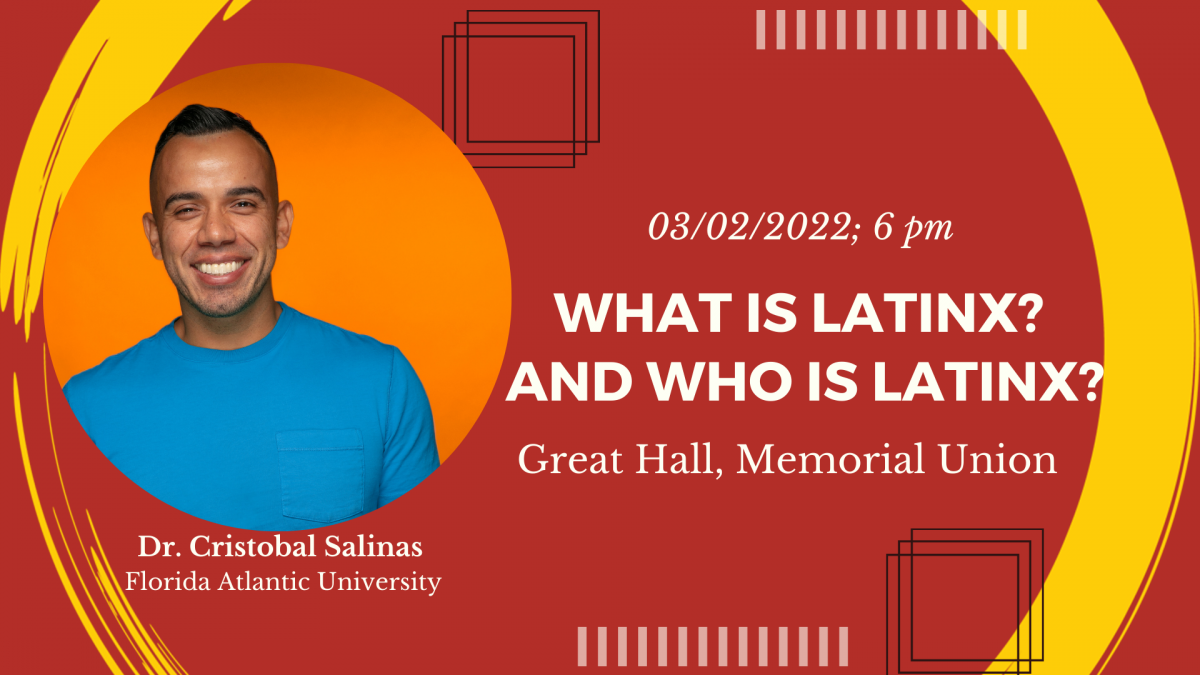 Recording Link: https://iastate.hosted.panopto.com/Panopto/Pages/Viewer.aspx?id=af3d5fee-d3f5-46a2-964e-ae4d01575a47
The categories of race, gender, and sexuality continue to be the site of analysis for many higher education researchers, effectively filling the void of intersectional approaches to student development and learning theory. Yet, we still struggle with terminology that honors Latinx/a/o students' identities, let alone their intersections with systems of oppression. This presentation will engage in a dialogue about the importance of Latinx/a/o/* students' identities and labels that have been (mis)used, (mis)interpreted, and have not been fully examined. The goal is to illuminate how the politics of naming social identities can perpetuate structures of power, and work toward transforming higher education through critical naming processes.
Cristobal Salinas Jr., Ph.D., is an associate professor in the Educational Leadership and Research Methodology Department at Florida Atlantic University. His research promotes access and equality in higher education and explores the social and political context of education opportunities for historically marginalized communities. Dr. Salinas is the Founder and Editor-in-Chief for the Journal Committed to Social Change on Race and Ethnicity. He has published over 25 peer-reviewed articles, over 27 book chapters, and co-edited 5 books and has received over 26 international and national awards for his commitment to social justice, diversity, equity, and inclusion. His research has been featured in CNN, CNN Español, NBC News, NPR, Telemundo, and Good Morning America. Dr. Salinas, a 2005 graduate of Schuyler Central High School, received his Master of Education degree in student affairs from Iowa State in 2012 and doctoral degree in higher education administration from Iowa State in 2015