We Rate Dogs®: A Conversation with Matt Nelson About Entrepreneurship, Philanthropy, and Social Media Fame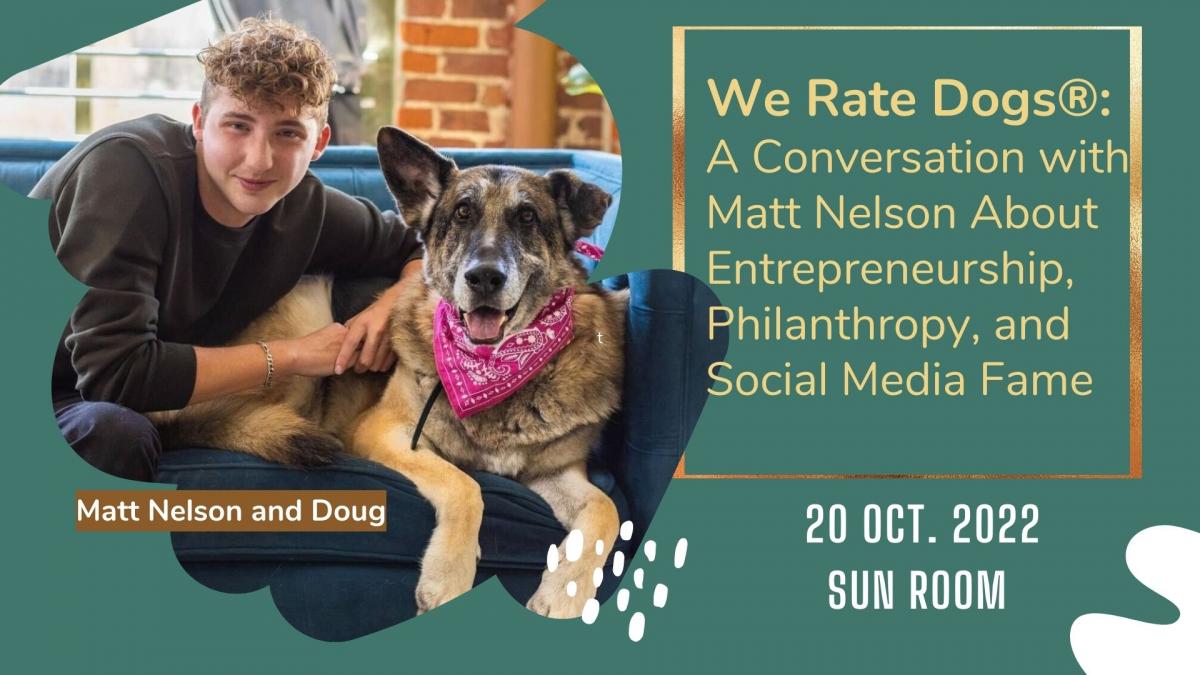 WeRateDogs® grew to 17M followers by giving "better-than-perfect" scores to every pup they were sent. Come listen to WeRateDogs® creator Matt Nelson share his story of turning a meme account into a powerful force for good. You'll hear how Matt came up with the idea, found his voice, built a community, and then harnessed it to start giving back, with the new non-profit foundation, 15/10. Join us to learn how to turn your jokes into a job.
The University Book Store will be on site selling WeRateDogs calendars, stickers, and other items.
This event was recorded and will be available for two weeks on the Lectures website at https://www.lectures.iastate.edu/recordings/available-recordings