Virality, Vitality, and Vulnerability: Christianity and Culture as Ecosystems of Meaning
Room 3512, Memorial Union
Co-sponsors:
Areopagus Student Fellowship
Committee on Lectures (funded by Student Government)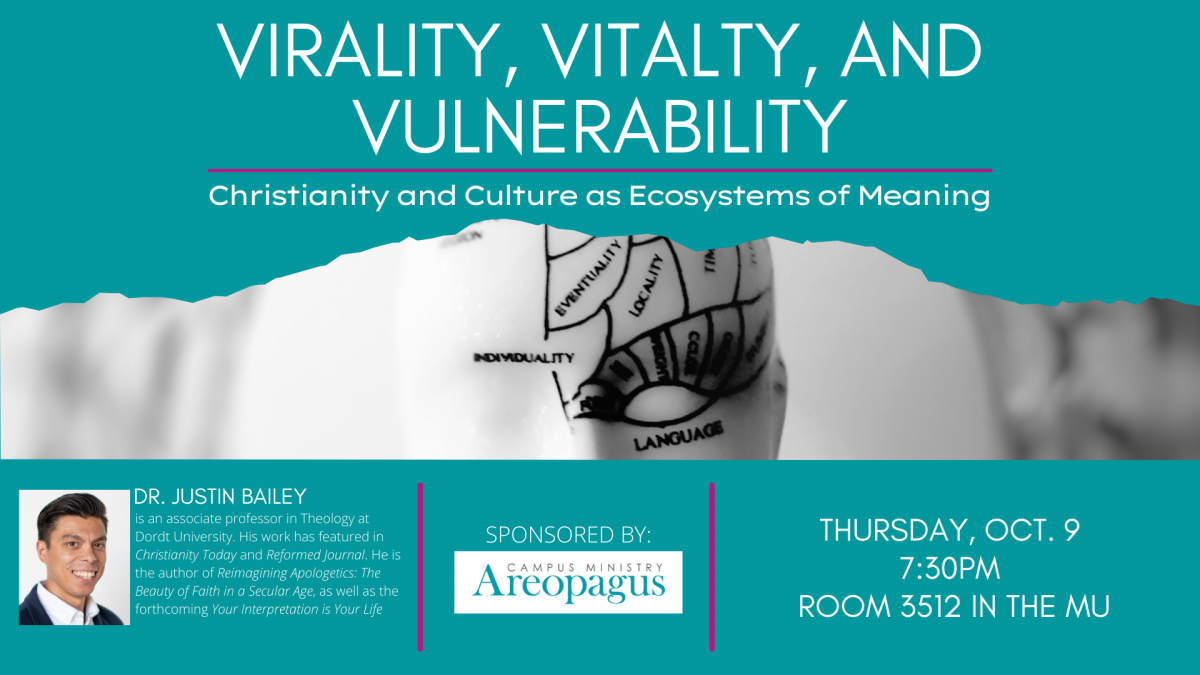 Dr. Justin Bailey is associate professor of theology at Dordt University. An ordained minister in the Christian Reformed Church, Dr. Bailey's area of emphasis is on the intersection of Christian theology and culture, exploring the ways culture shapes the practice of Christian faith as well as the ways that the Christian faith influences and shapes culture.
Dr. Bailey is the host of the In All Things podcast and his work has appeared in academic jours as well as popular sources. He is the author of Reimagining Apologetics: The Beauty of Faith in a Secular Age and the forthcoming volume Your Interpretation Is Your Life.
Note: This event is not available for attendace tracking, and no recording will be available through Lectures.