Veterinarians, Public Health & COVID-19
Speaker:
Dr. Kristen Obbink, Dr. Molly Lee, Dr. Kevan Flaming
https://iastate.zoom.us/webinar/register/WN_ZeDNJdvHRQaGGfFTlnUj2g
Co-sponsors:
ISU College of Veterinary Medicine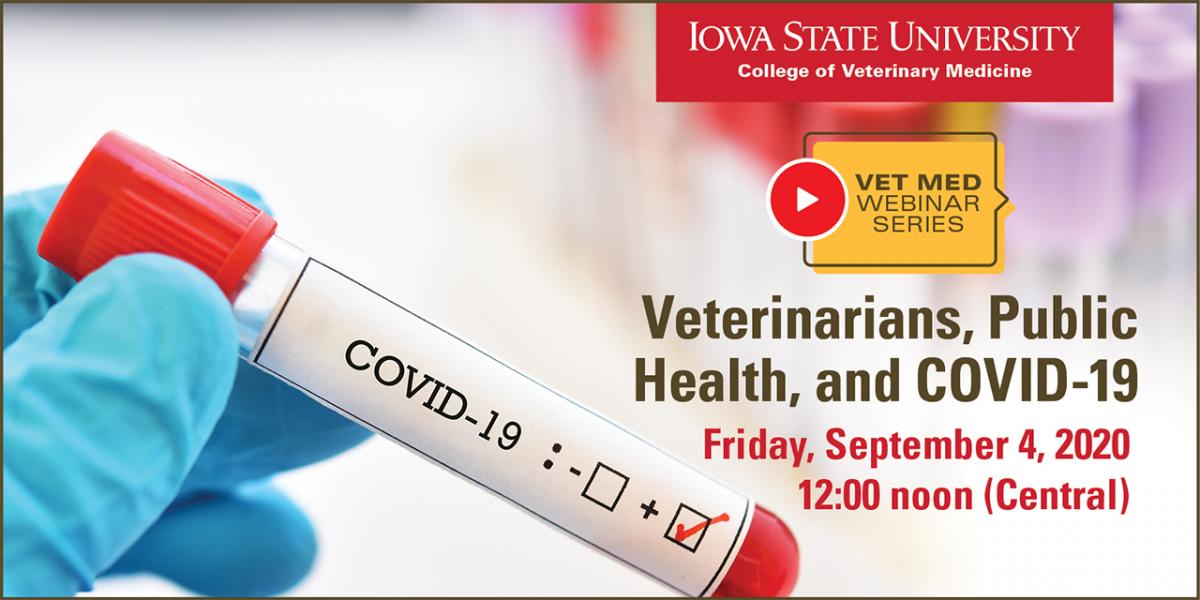 Veterinarians at Iowa State University are on the frontlines in the fight against COVID-19. During this webinar, we'll hear from our public health veterinarians: Dr. Kristen Obbink, Acting ISU COVID-19 Public Health Coordinator. Joining her will be: Dr. Molly Lee who serves on the Story County Board of Health and Dr. Kevan Flaming who has been on a temporary assignment for software development for COVID-19 symptom tracking system.