Un/Seen: Gender, College Going, and Transgender Student World-Making
Great Hall, Memorial Union
Co-sponsors:
Helen LeBaron Hilton Chair Series
School of Education
Committee on Lectures (funding by Student Government)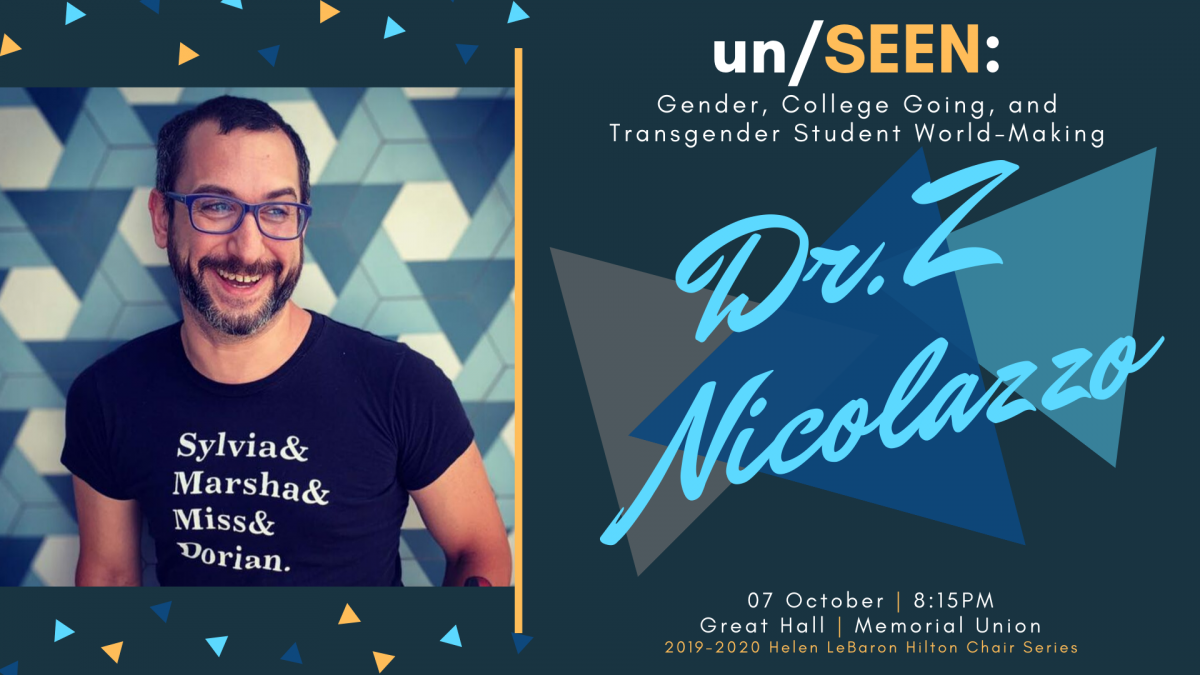 Z Nicolazzo is an assistant professor of Trans* Studies in Education and a Co-Chair of the Transgender Students Research Cluster at the University of Arizona. Gender is both everywhere and nowhere, in that gender mediates how people can(not) navigate their social worlds, and how just how gender does that is often invisible. In this talk, Dr. Nicolazzo will discuss her current research on transgender college students to explore how gender creates tension points for students, faculty, and staff on college campuses. She will also discuss what possibilities exist for reimaging gendered futures, including how trans people have already been using the Internet to do this sort of world-making.  2019-2020 Helen LeBaron Hilton Chair Series
The University Bookstore will be on site to sell copies of Trans* in College.