Trumpism and the Republican Party: What's Next?
Great Hall, Memorial Union
Co-sponsors:
Carrie Chapman Catt Center for Women and Politics
Political Science
Committee on Lectures (funded by Student Government)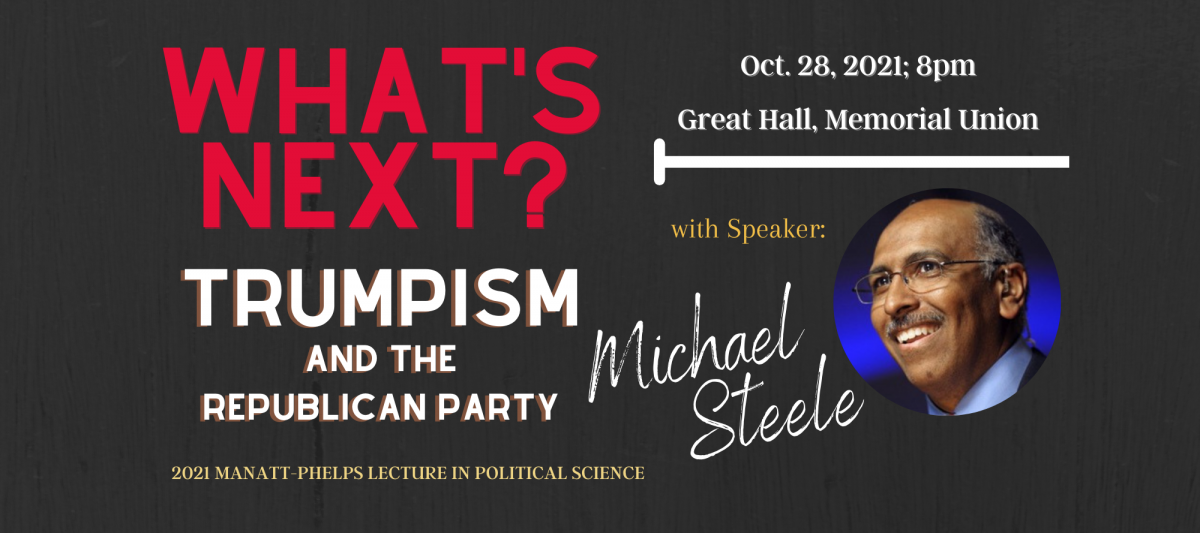 2021 Manatt-Phelps Lecture in Political Science
Michael Steele is an attorney, political commentator, and former legislator. He was the first African American elected to Maryland state office in 2003 as lieutenant governor, and he was the first African American to be the chair of the national Republican Party (2009-2011). 
Mr. Steele will discuss how President Trump's loss in 2020 and continued influence are affecting the state and national Republican parties.