Towns and Ranches: Testimonies of Latino/a Families and Communities in Northwest Iowa
Speaker:
Dr. Ruben Viramontez Anguiano
Co-sponsors:
Human Development and Family Studies
U.S. Latino/a Studies
Committee on Lectures (funded by Student Government)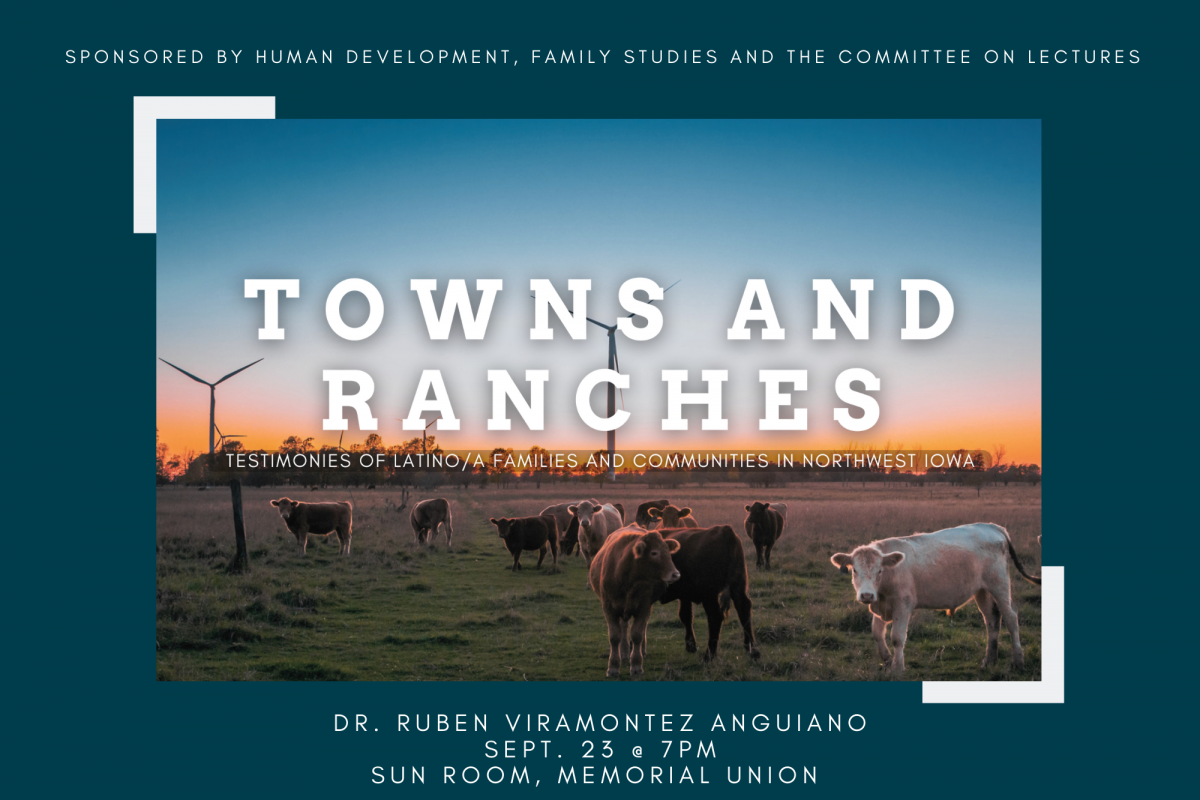 What does it mean to be a modern day Latino father in rural Iowa? This presentation will include the vibrant experiences and insights of Latino fathers supporting their children and families in education and community settings. This presentation explores the lives of Latino fathers, their families, and the education of their children in rural Northwest Iowa. The presentation also examines the role of leaders in rural Latino families and communities in Northwest Iowa. 
Dr. Ruben P. Viramontez Anguiano is the son of Mexican immigrant parents and is originally from New Mexico, where he was raised on a small ranch and worked in the agricultural fields. During his formative years in New Mexico he learned to give back and the importance of social justice which paved the road for his interest in serving diverse families and communities. While at Texas State University during his undergraduate degree he served as a missionary volunteer in Chicago with Latinx children and their families and conducted undergraduate research with underserved families in Central Texas. At Iowa State University, he earned his MS in Human Development and Family Studies where he participated in research and outreach with rural Latinx families in North Central Iowa. He received his PhD in Human Development and Family Studies from Michigan State University, where the emphasis of culturally and linguistically diverse families in community and educational settings was critical to his studies and outreach. Dr. Viramontez Anguiano has continued to work for almost 30 years in 10 states with Latinx and other underserved families and the educational success of their children. He is currently the Founding Chair and Professor of the Human Development and Family Relations Program at the University of Colorado Denver. His program is the first bilingual (English and Spanish) HDFR/HDFS in the United States. The program focuses on family diversity and social justice.