Through the Banks of the Red Cedar
Great Hall, Memorial Union
Co-sponsors:
Multicultural Student Affairs
Iowa State University Athletics
Greenlee School of Journalism and Communication
Committee on Lectures (funded by Student Government)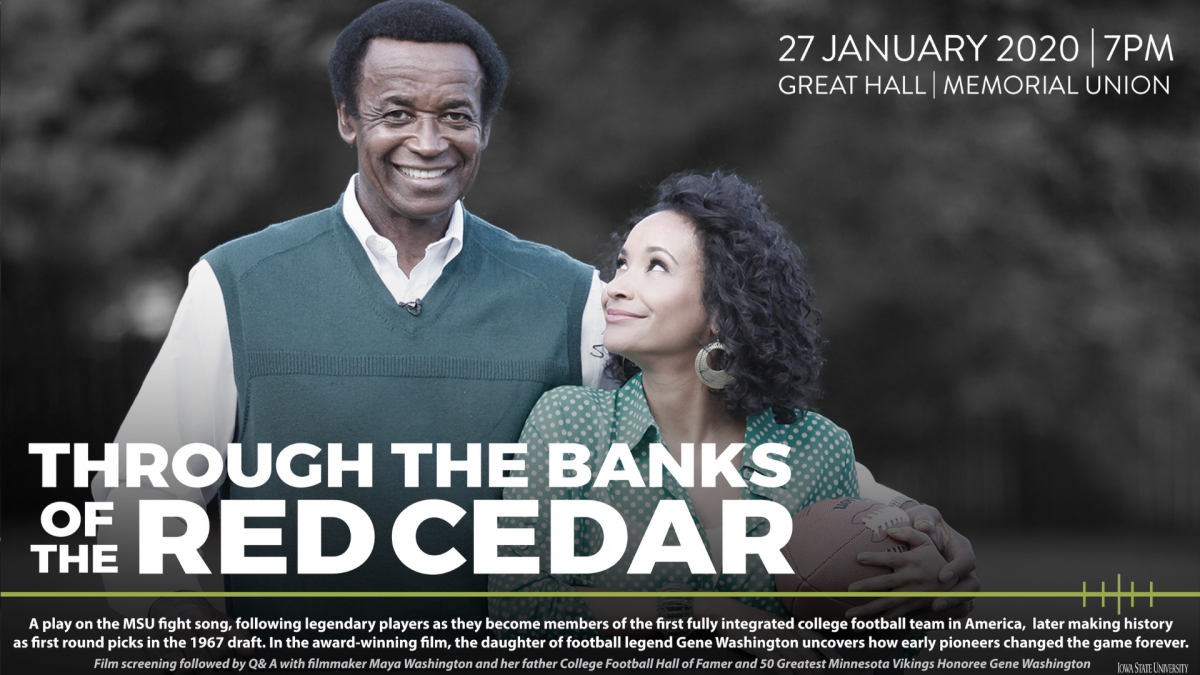 Through the Banks of the Red Cedar, a play on the Michigan State University fight song, follows the 50 year legacy of the filmmaker's father, legendary Vikings wide-receiver Gene Washington (College Football Hall of Fame, Big Ten Ford-Kinnick Leadership Award, Michigan State Athletics Hall of Fame, 50 Greatest Vikings Honoree) from the segregated South to MSU alongside highly decorated teammates Bubba Smith (Defensive Lineman), George Webster (Rover Back) and Clinton Jones (Running Back) as they become members of the first fully integrated football team in America, later making history as first round picks in the 1967 Draft.
The film unfolds through the eyes of the filmmaker, Maya Washington, Gene's youngest daughter, as she uncovers her father's journey and the impact of this legacy on the present generation. Maya traces her father's footsteps from the segregated south to the north, over the course of a modern football season. As she uncovers both the triumphs and defeats of her father's team, she develops a newly formed appreciation  for the game and a deeper connection to her father, just in time to witness MSU Spartan Football team ascend to national prominence 50 years later.
Q&A after with filmmaker Maya Washington and father Gene Washington