So What Happens Now? Understanding the 2020 Election
Speaker:
Panelists: Dr. Jim McCormick, Zack Bonner, Dr. Kelly Winfrey Dr. Gerard Tate; moderator: Dr. Daniela Dimitrova
Co-sponsors:
Political Science
Committee on Lectures (funded by Student Government)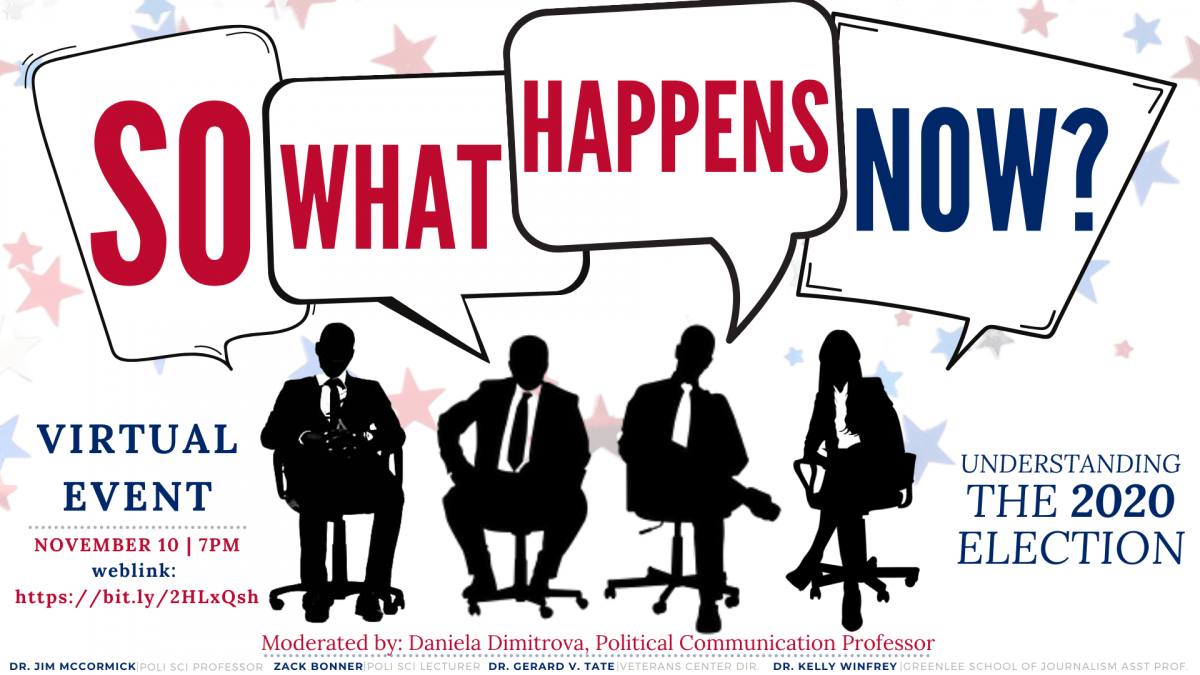 A week after what could be a record turnout for the 2020 election, Iowa State political science experts will host a panel discussion about what happened on Nov. 3 and the days afterward. Do we know who won each race? Will any party or candidate contest the results? If we know who won, what does it mean for Iowa, the country, and the world going forward? Bring your questions and join us for a break down of the results and what they mean.
Panelists: Dr. Jim McCormick, Zack Bonner, Dr. Kelly Winfrey, Dr. Gerard Tate; Moderator: Dr. Daniela Dimitrova
WebEx Link: https://iastate.webex.com/iastate/onstage/g.php?MTID=ec0a1d1d644b1c50844c872d9ab1db27d