Shifting Gender Equality from Afterthought to Guiding Goal of Agricultural Innovation
Co-sponsors:
College of Agriculture and Life Sciences
Committee on Lectures (funded by Student Government)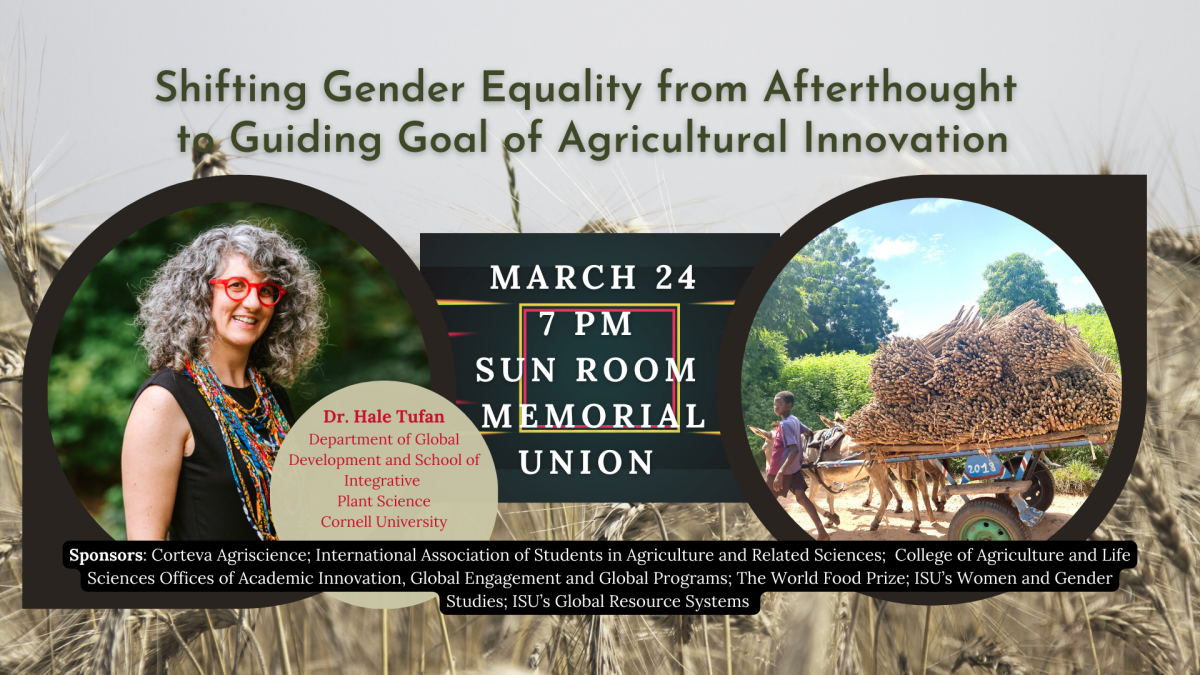 This event will be recorded. The recording will be posted on the Lectures website at Recordings > Available Recordings for two weeks.
Gender is integral to the agricultural innovation process, from technology development to access to inputs that shape technology adoption. Yet, there is a distinct lack of attention to gender relations, power and agency in agricultural innovation systems, leading to attention to gender and social inclusion remaining an afterthought in agricultural innovation processes. This talk begins with a general exploration of gender in innovation and design, shifting to a critical look at gender in agricultural innovation. Through examples from crop improvement, the talk will explore frameworks and approaches for inclusive design, innovative tools and methods that integrate crop improvement and gender research, and how intrahousehold dynamics shape crop trait preferences, varietal adoption and seed systems. 
Dr. Hale Ann Tufan is a Research Professor with a joint appointment in the Department of Global Development and Plant Breeding and Genetics, at Cornell University. Her work focuses on building gender responsive crop improvement systems, through curriculum development and training, leading research on priority setting, market research, gender research and on-farm testing. She has a multidisciplinary background spanning Ph.D.-level research in molecular plant pathogen interactions at the John Innes Centre, UK, plant breeding with CIMMYT, international agricultural research for development program management, and gender capacity and strategy development across SSA.