Serve the World With Hyper Innovation
Co-sponsors:
Student Innovation Center
Pappajohn Center for Entrepreneurship
Agricultural Entrepreneurship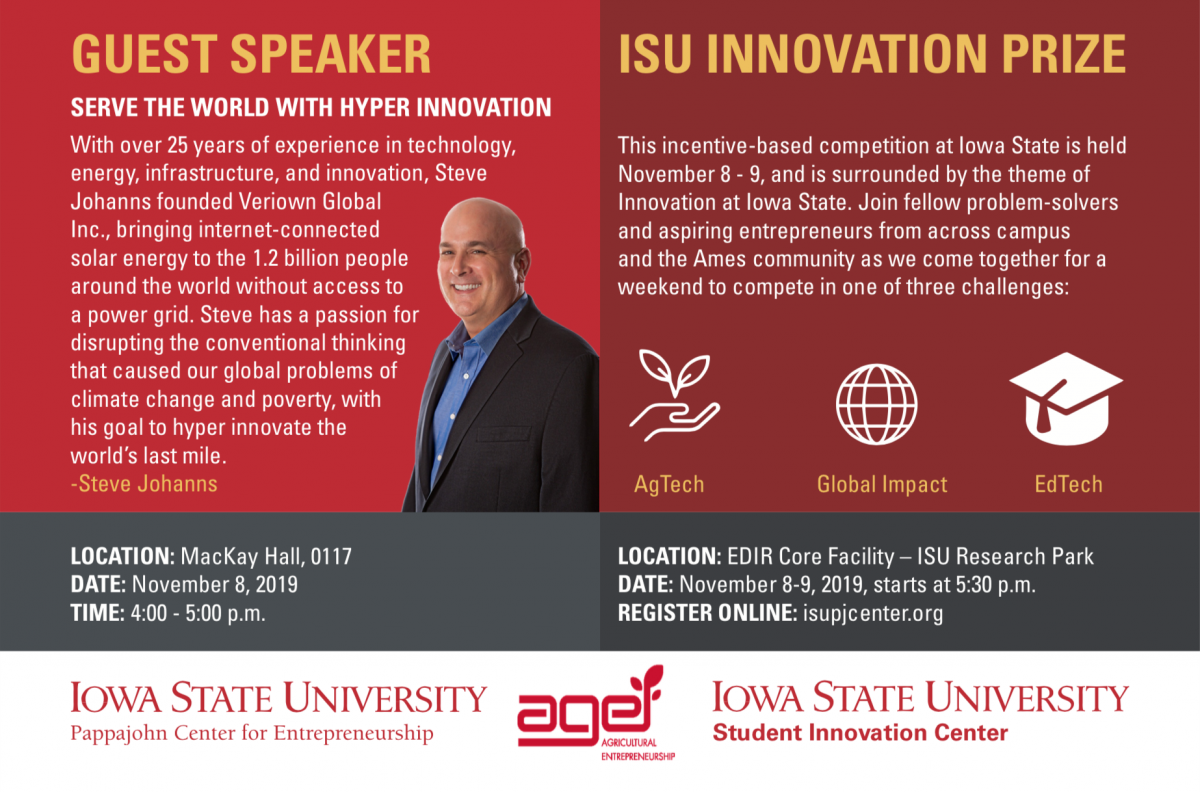 Innovation Weekend at Iowa State University
Steve Johanns, a Chicago-based social entrepreneur, is the founder and former Chief Executive Officer and President of Veriown Energy Inc. He currently serves as board chairman of the company, which serves to bring electricity, connectivity, and commerce globally to unconnected, rural and hyperlocal economies through internet-connected solar energy with cloud-based services. Johanns, who is a graduate of Iowa State University, has led regional, national, and global development of renewable energy projects as well as energy efficiency, ev infrastructure, and microgrid projects and demonstrations. Johanns started his own business strategy firm, where he worked with companies ranging from pre-revenue to Fortune 100 as well as leading venture capital firms. Along with his expansive corporate relationships, he is experienced at working with government officials and leading Universities and incubators involved in cleantech R&D.