Seeds! Diversity of Wonder
Speaker:
Film Screening and Speaker Thor Hanson
Pioneer Room, Memorial Union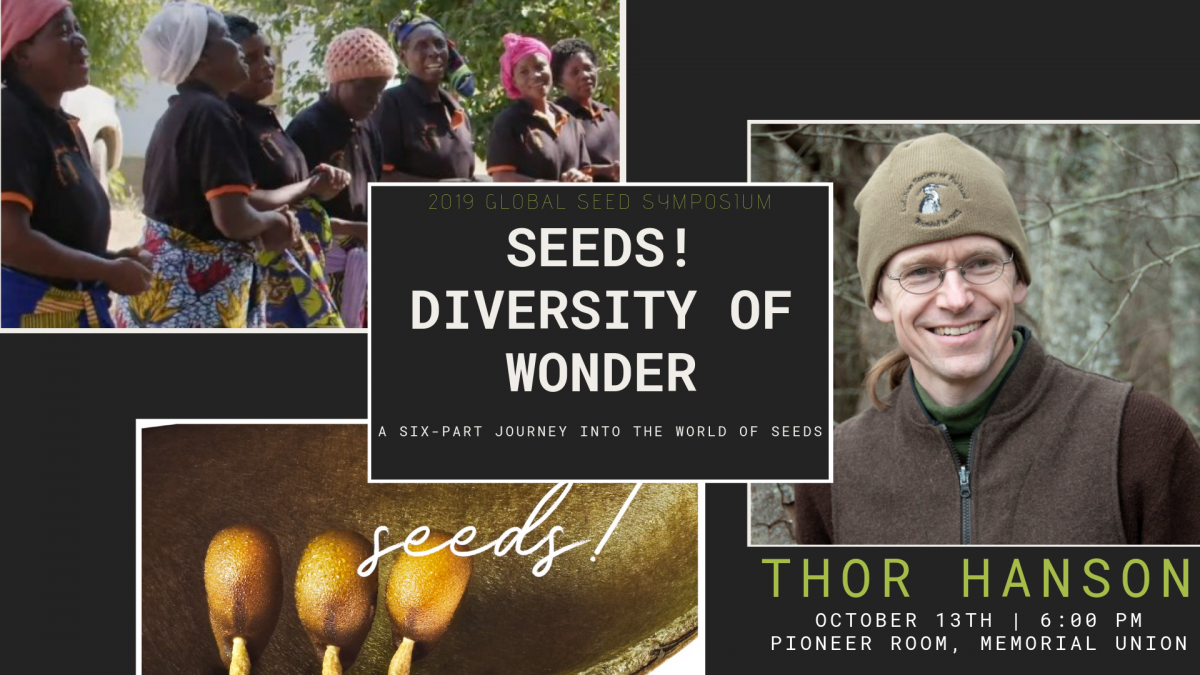 This special event includes a 60-minute film screening, followed by a presentation and Q&A

Biologist Thor Hanson is a Guggenheim Fellow, a Switzer Environmental Fellow, and the award-winning author of The Triumph of Seeds. He is featured in the new 6-part documentary Seeds: Diversity of Wonder, produced by the Iowa State University Seed Science Center. The film takes viewers on a journey around the world to discover the grand collaboration between nature and humanity to feed, clothe, and beautify the world. It covers a range of topics, including the role seeds play in everyday life, how seed technology can lead to more nutritious food, and the importance of preserving seed diversity. Following the film, Hanson will discuss his research and writing on the natural and human history of seeds. Hanson was the science host of the PBS Nature series American Spring Live and is the author of several award-winning books, including Buzz: The Nature and Necessity of Bees and Feathers: The Evolution of a Natural Miracle. 

Thor Hanson's presentation is in partnership with the Seed Science Center's 2019 Everson Global Seed Symposium, October 14-15. More information about the symposium is available on the Seed Science Center website.