Rumba: Tales of Sound & Sentiment in the Afro-Latinx Diaspora
Co-sponsors:
U.S. Latino/a Studies Program
Committee on Lectures (funded by Student Government)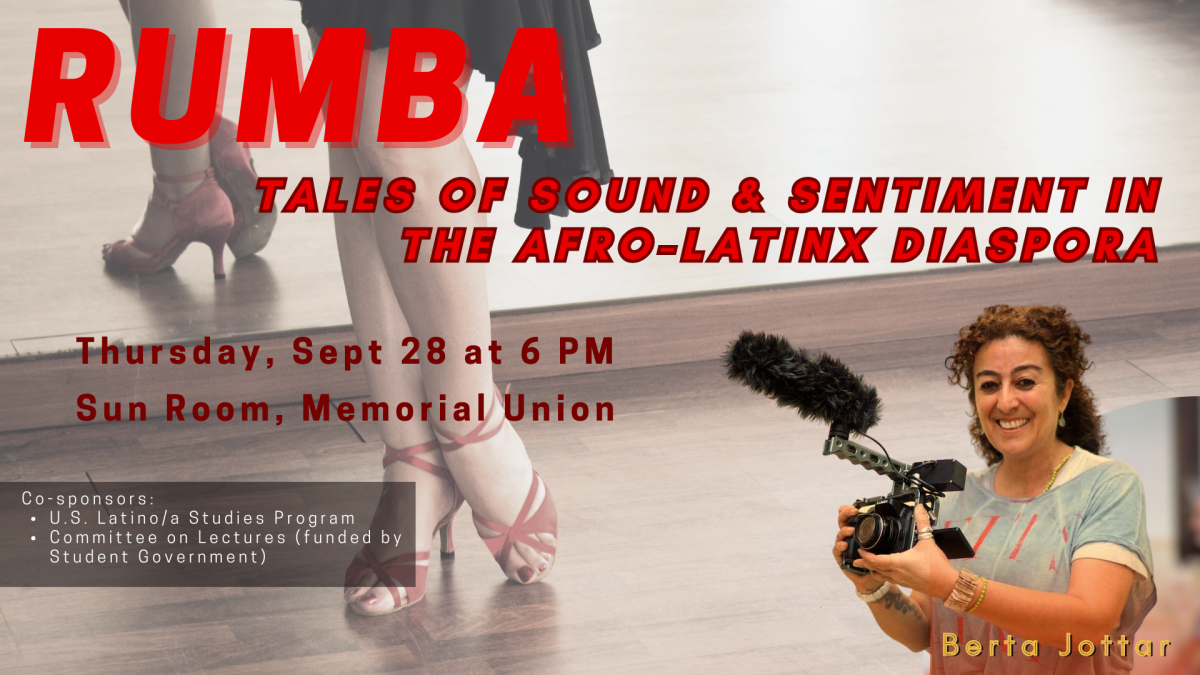 This lecture was recorded and can be viewed on the Available Recordings page. 
---
Berta Jottar is an independent scholar and media maker with a PhD from the Department of Performance Studies at New York University, TISCH School of the Arts. For the past 20 years, she has specialized in the research, recording, and editing of the music and dance practices of the Afro-Latinx Diaspora in the East Coast, Puerto Rico, and Cuba. Her scholarly work has been published in several academic journals; and her videos have been featured at international festivals and museums. In Havana, Jottar has developed several projects related to music, performance, and film. She is documenting a group of traditional rumba dancers who live in Cuba and belong to the first generation of women who trained under the Revolutionary educational system. Combining cinema verité and experimental ethnography, her work is invested in the understanding of alternative knowledges via embodied practices such as gesture and sound. Her latest productions include, The Batista Syndrome and Notes from Nowhere, both directed by Steve Fagin. Currently, she is finalizing a multimedia archive and manuscript about the history of Central Park Rumba in New York City.