The Reality of Migration in El Salvador
Co-sponsors:
Committee on Lectures (funded by Student Government)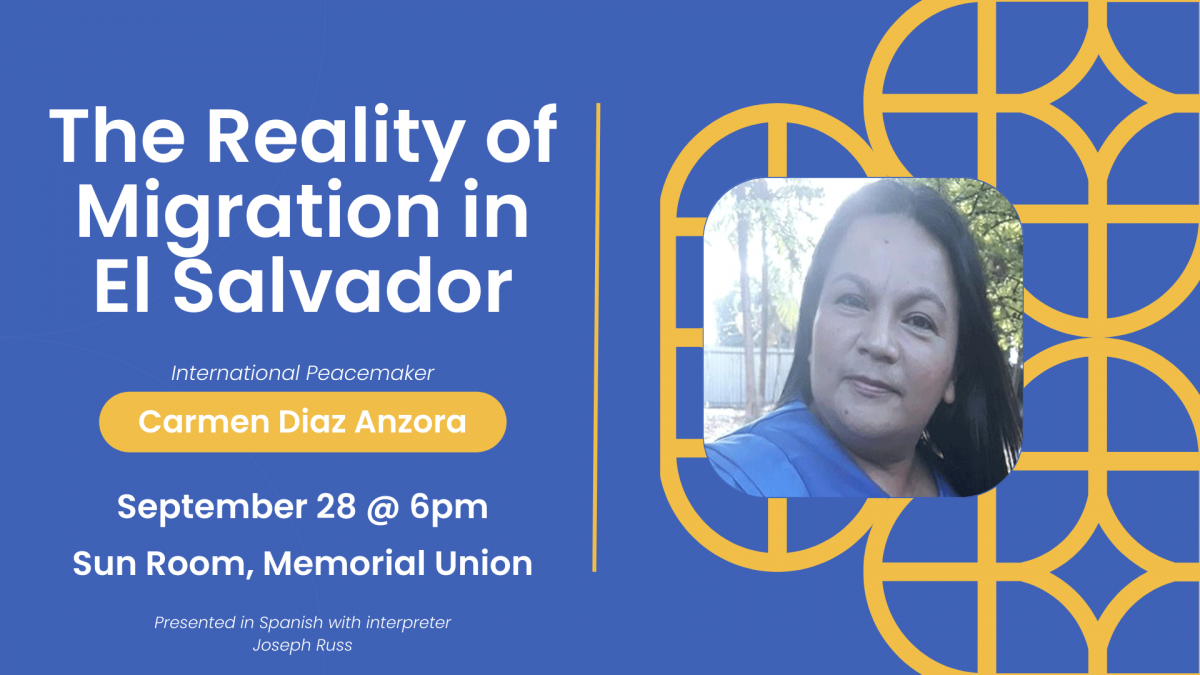 Interpreter: Joseph Russ
Carmen Elena Diaz Anzora is a member of the executive committee of the Calvinist Reformed Church of El Salvador, where she works as Coordinator of the church's Education Program and forms part of the coordinating team for the church's Migrant Ministry. She holds a degree Educational Sciences, specializing in Peace Education, with additional training in Psychosocial Care and Psychotraumatology.
Carmen has experience in the management, execution, evaluation, and systematization of social projects, especially in community formation, peacebuilding and conflict transformation. Her work includes psychosocial care for migrants and people in emergency situations due to disasters. In addition, she designs, implements and systematizes learning processes for children and youth in violence prevention, community building, and peacebuilding.
Recording: https://iastate.hosted.panopto.com/Panopto/Pages/Viewer.aspx?id=bc3bddb7-0c84-42ea-81e3-af1f011297dd