Poetry and Conflict Resolution
Co-sponsors:
University Library
College of Liberal Arts and Sciences
Department of English
Committee on Lectures (funded by Student Government)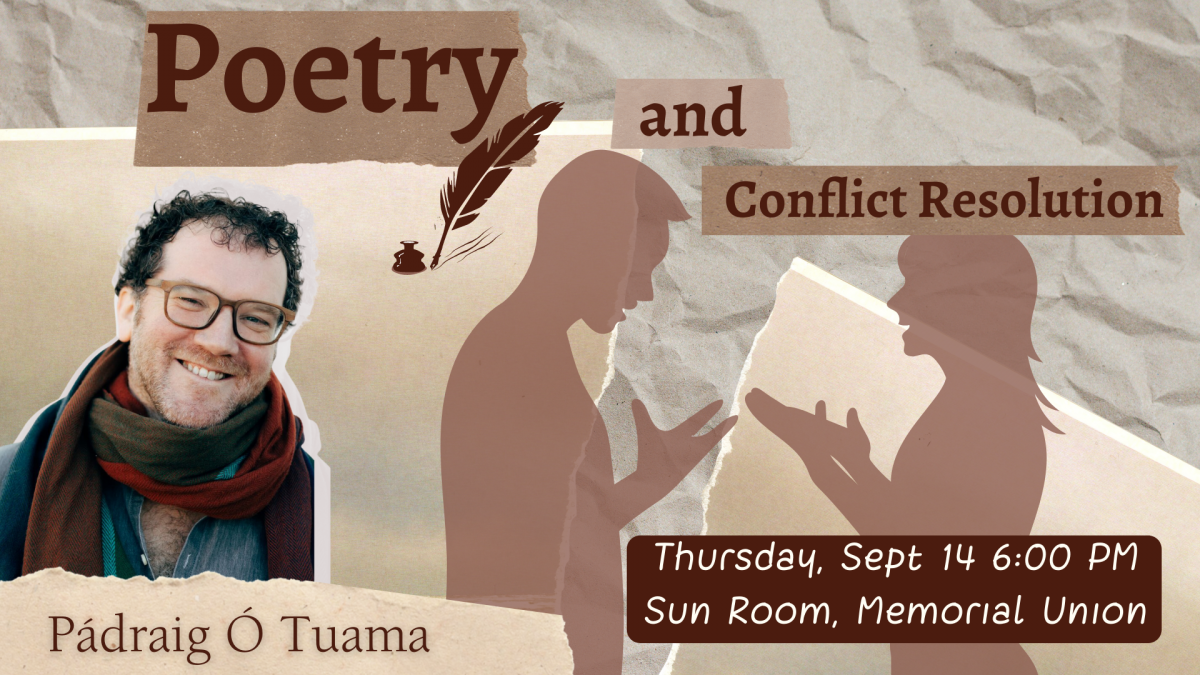 This lecture is part of the Pearl Hogrefe Visiting Writer Series.
Poet and theologian, Pádraig Ó Tuama's work centres around themes of language, power, conflict and religion. Working fluently on the page and with groups of people, Pádraig is a skilled speaker, teacher and group worker. His work has won acclaim in circles of poetry, politics, religion, psychotherapy and conflict analysis. In this lecture, he will explore conflict resolution through the lens of contemporary poetry.
Mr. Ó Tuama will do a book signing after the event. The University Book Store will be onsite selling his books.
---
This lecture was recorded and can be viewed on the Available Recordings page.