Please Stop Saving Us: Rebuilding After Western "Interventions" in Africa
Co-sponsors:
ISU Symphony Orchestra
Phi Mu Alpha
Department of Music and Theatre
Committee on Lectures (funded by Student Government)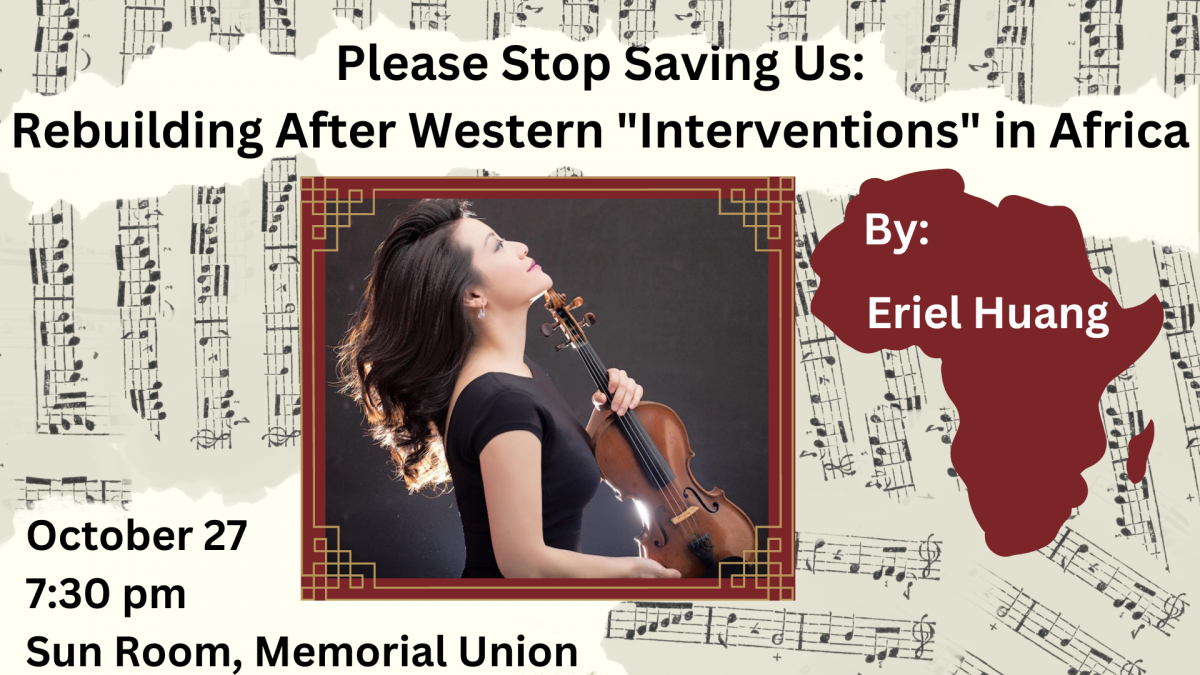 For anyone interested in being a "change agent" in a complex world, this talk highlights how even the most harmless-looking social programs can have far-reaching negative consequences for the unwary or unprepared, regardless of how good the intentions may be.
Credentialled by the University of Pretoria, the U.S. State Department, John Hopkins University, New England Conservatory of Music and The International Peace & Security Institute, Eriel Huang is a prize-winning South African violinist and arts leader with experience spanning four continents. Guest co-concertmaster for the KwaZulu Natal Philharmonic Orchestra in Durban, Deputy Chair of the Johannesburg Youth Orchestra Company, and Director of Public Relations for the South African Strings Foundation, she is now Artistic Director Mangaung Strings Programme headquartered in Bloemfontein, a state-wide, public-private music education initiative reaching 250 plus children from systemically excluded communities.
This event has been recorded and will be available for two weeks on the Lectures website at https://www.lectures.iastate.edu/recordings/available-recordings