Our Digital Future (Through the Lens of the Past)
Speaker:
Dr. Douglas Van Houweling
Great Hall, Memorial Union
Co-sponsors:
Computer Science
Computer Science and Software Engineering Club
Committee on Lectures (funded by Student Government)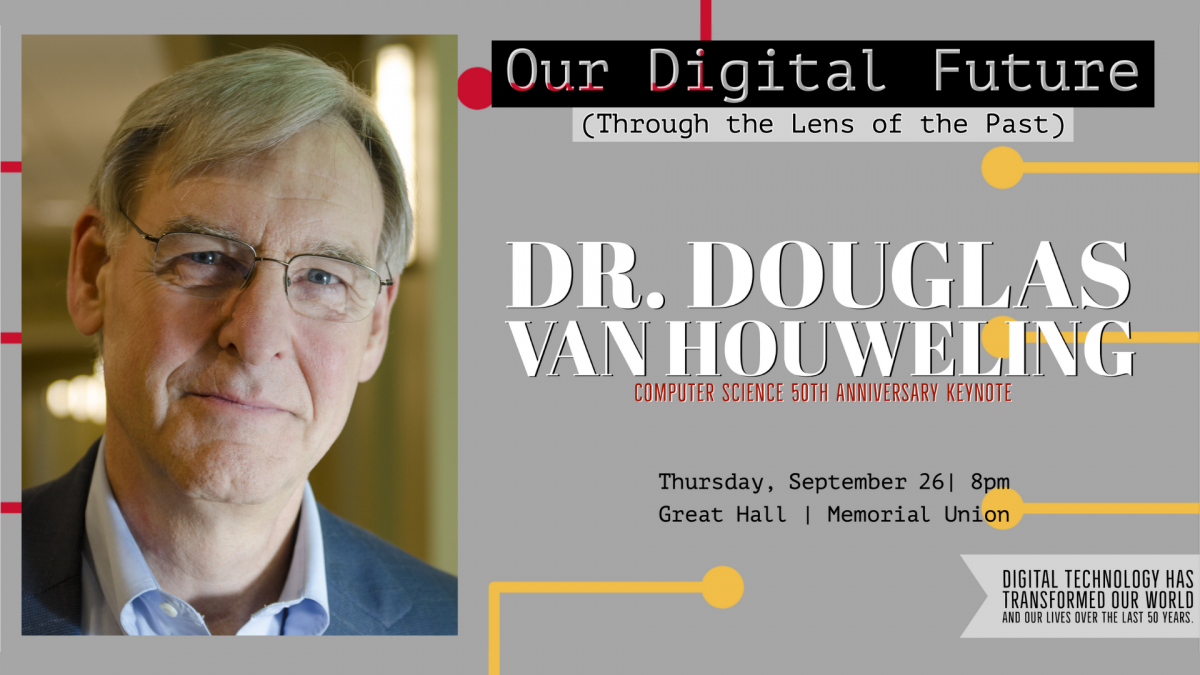 Dr. Douglas Van Houweling is a professor emeritus in the School of Information at the University of Michigan.  He has had a long career in higher education information technology leadership and management.  He has led the information technology function at Cornell University, Carnegie-Mellon University, and the University of Michigan.  He has also led in the development and deployment of advanced network infrastructure for higher education and research, first with the NSFNET project and then leading Internet2.  In 2005, Dr. Houweling became the inaugural recipient of the ISU's John V. Atanasoff Discovery Award, and in 2014, he was inducted into the Internet Hall of Fame. Computer Science 50th Anniversary Keynote. Houweling will discuss how, "Digital technology has transformed our world and our lives over the last 50 years. We've come from punched cards to social networks and artificial intelligence. Looking back, what have we learned? Looking forward, where are we headed? What should we hope for? How can we realize a better future?"
Dr. Douglas Van Houweling keynote address is free and open to the public.
Computer Science 50th Anniversary (September 26-28): Students, Department of Computer Science alumni and friends are invited to participate in the 50th anniversary festivities. Registration is required to attend the full day of events, including the anniversary banquet on Friday, September 27. More information and registration details
About the Computer Science 50th Anniversary Celebration – Thursday, September 26th – September 28th
Come join the festivities as the Department of Computer Science celebrates 50 years of discovery and education at Iowa State University.  From John Vincent Atanasoff and Clifford Berry invention of the first electronic digital computer to the official formation of the Department of Computer Science in 1969, Iowa State University has opened doors for current and future generations with ground-breaking research.  There will be access to lectures given by alumni and professors with opportunities to sit down and talk with current students and alumni during the luncheon and the anniversary banquet that will take place the evening of the 27th.