In Our Backyards: How the Prison Boom Transformed Rural America
Co-sponsors:
George M. Beal Lecture Fund
Sociology
Committee on Lectures (funded by Student Government)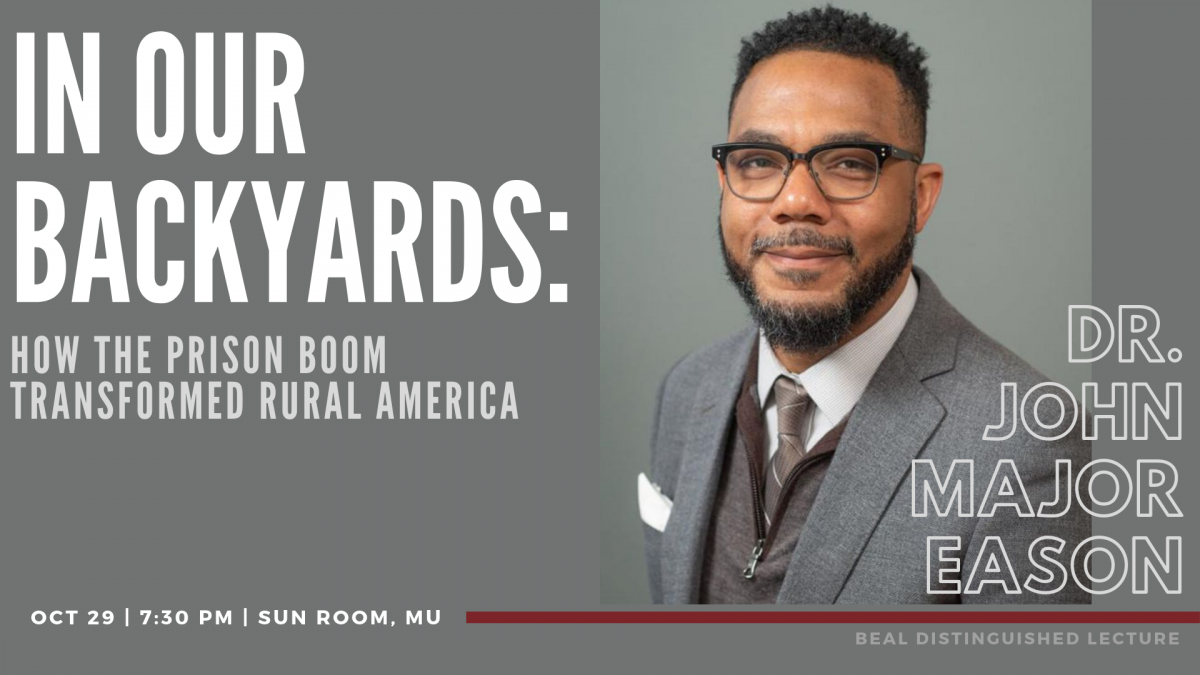 John Major Eason is an associate professor in the Department of Sociology at the University of Wisconsin-Madison and the author of Big House on the Prairie: Rise of the Rural Ghetto and Prison Proliferation. His research re-examines theories about community, health, race, and punishment with a rural versus urban lens. Before pursuing a career in academia, Eason was a church-based community organizer focusing on housing and criminal justice issues. Eason holds a PhD in sociology from the University of Chicago and an MPP from the Harris School of Public Policy at the University of Chicago.