Olivia's Legacy: Raising Awareness of Alcohol Culture on Campuses and How to Stay Safe
Great Hall, Memorial Union
Co-sponsors:
Committee on Lectures (funded by Student Government)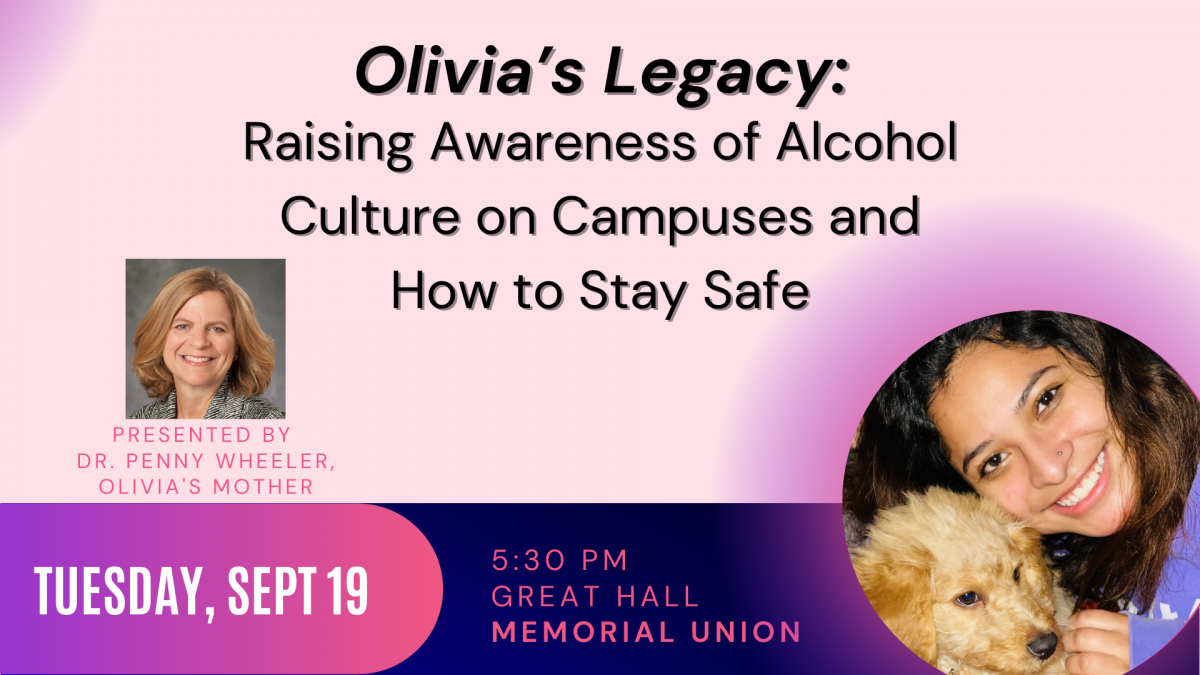 This lecture was recorded and can be viewed on the Available Recordings page. 
---
In January 2021, Iowa State student Olivia Chutich died of hypothermia and acute alcohol intoxication in her sorority's parking lot. Hear from her mother, Dr. Penny Wheeler, recently retired chief executive officer of Allina Health, as she shares the story of her daughter's spirit, the impact of her loss, and considerations for alcohol education and increasing safety in situations where alcohol is involved.
Follow-up event: 
Join a discussion group on September 20 from 12:00-12:45pm at Sloss. Bring your lunch, process what you learned at the lecture, and share questions you have next about the topic.