The Neurobiological Basis of Trauma-Informed Care
Campanile Room, Memorial Union
Co-sponsors:
Human Development and Family Studies
Committee on Lectures (funded by Student Government)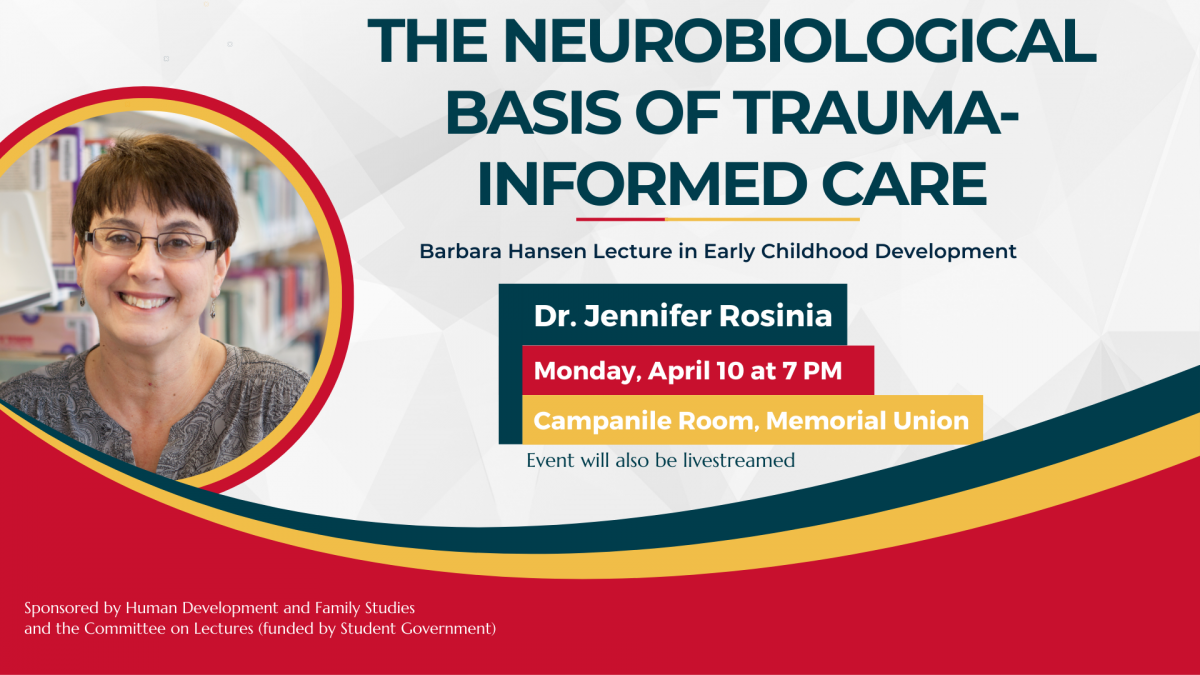 Barbara Hansen Lecture in Early Childhood Development
Experience shapes the architecture of the brain and informs behavior. The effects of traumatic experiences on young children are well documented and sobering. By understanding the neurobiological basis of trauma, early childhood professionals will be uniquely positioned to provide trauma-informed care that is developmentally appropriate and fosters resilience. Understanding the emotional regulation and stress response systems provides an evidence base for trauma informed care. Recent research findings have demonstrated that it is essential for young children to have a consistent, predictable, and nurturing care provider who can help protect them from adverse experiences. That person might be you!
This lecture is available to be livestreamed at this link: https://www.youtube.com/watch?v=uW29fD06ERg
This lecture was recorded and will be available only to those with an Iowa State login for two weeks at: www.lectures.iastate.edu/recordings/available-recordings