Mysterious Ways: The Weird, Wild World of Christian Rituals
Co-sponsors:
ISU Atheists and Agnostics Society
Committee on Lectures (funded by Student Government)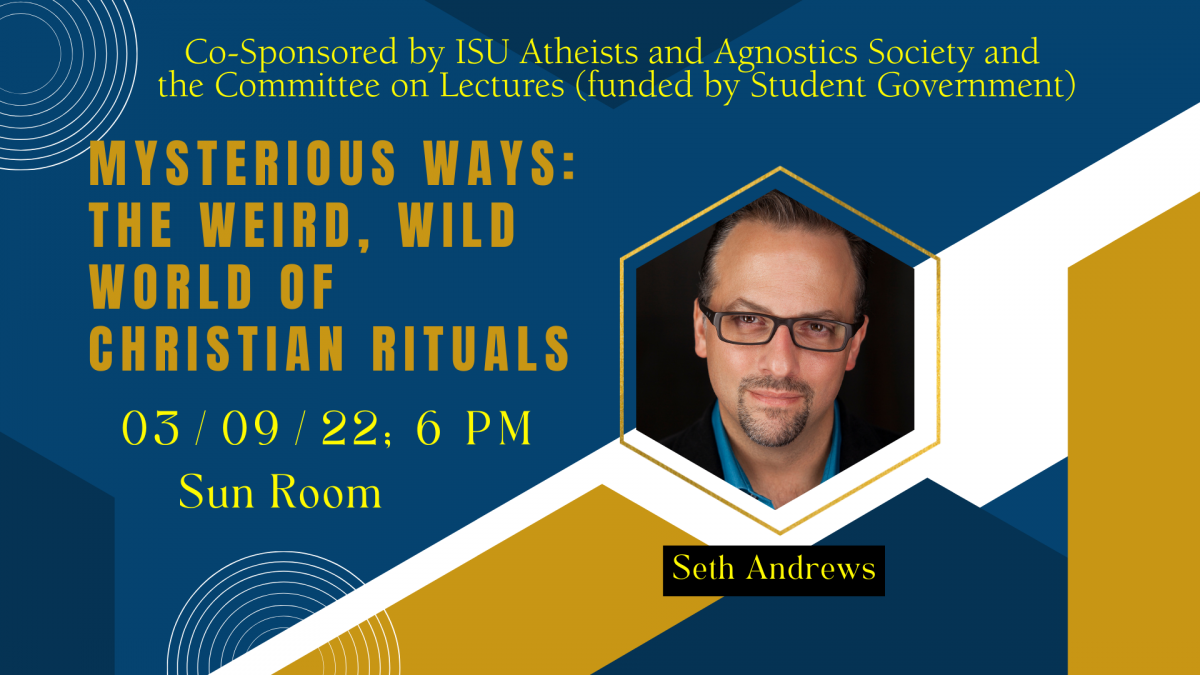 Seth Andrews, a video producer and former Christian broadcaster, now hosts www.thethinkingatheist.com, one of the most popular online atheist communities in the world. The Thinking Atheist is not a person. It is an icon encouraging all to reject faith and pursue reason and evidence. Seth has authored five books: "Deconverted," "Sacred Cows," "Ghost Stories," "Confessions of a Former Fox News Christian," and his new 2022 offering, "Christianity Made Me Talk Like an Idiot." He also hosts The Thinking Atheist podcast on Spreaker, a broadcast that has been downloaded over 50 million times since its launch in 2010. With a mix of humor and heart, Seth Andrews has spoken for audiences large and small in the U.S, Canada, Europe, and Australia about his former faith, the promotion of science and skepticism, the importance of Humanism in this often crazy world, and why we should all pursue a personal relationship with reality.
Mr. Andrews will do a book signing, and his books will be on sale at the event.
The event will be live streamed; you can find the link here.
The event will also be recorded and be available for two weeks after the event. The recording link will be posted here after the event.