Moments of Impact: Examining the Legacy of Jack Trice
Co-sponsors:
Committee on Lectures (funded by Student Government)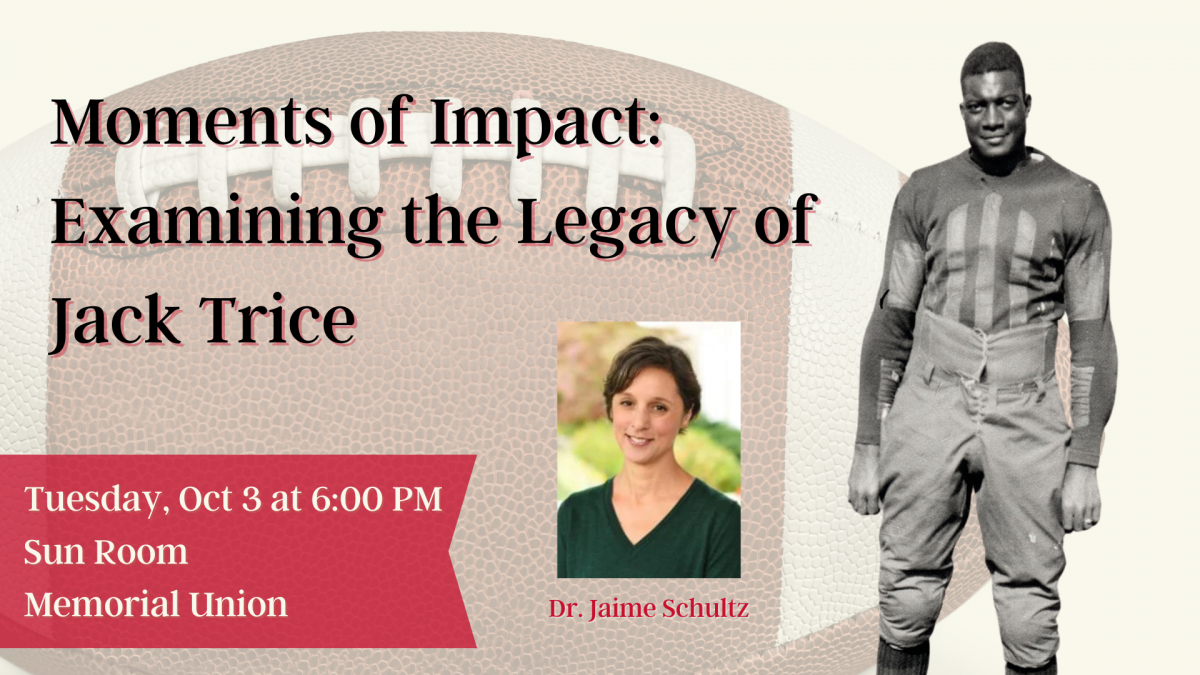 This lecture will be recorded, and the recording link will be added here within 36-48 hours after the lecture has finished.
---
Jack Trice Legacy Lecture
In the first half of the twentieth century, Jack Trice, Ozzie Simmons, and Johnny Bright played college football for three Iowa institutions: Iowa State University, the University of Iowa, and Drake University, respectively. At a time when the overwhelming majority of their opponents and teammates were white, the three men, all African American, sustained serious injuries on the gridiron due to foul play, either because of their talents, their race, or, most likely, an ugly combination of the two. Moments of Impact tells their stories and examines how the local communities of which they were once a part have forgotten and remembered those assaults over time. Of particular interest are the ways those memories have been expressed in a number of commemorations, including a stadium name, a trophy, and the dedication of a football field.
Dr. Jaime Schultz is the author of Moments of Impact: Injury, Racialized Memory, and Reconciliation in College Football. The book primarily focuses on Mr. Trice's life and influence on ISU through the 1990s. She also writes about the legacies of Ozzie Simmons at University of Iowa and Johnny Bright at Drake University. Dr. Schultz, who did her Ph.D at University of Iowa, is now a professor of kinesiology at Penn State.
The University Book Store will be onsite selling her book at the event.