Managing Risk in a More Uncertain World: What We Can Learn From Surfers, Studs, and Sex Workers
Co-sponsors:
Economics
Economics Club
Committee on Lectures (funded by Student Government)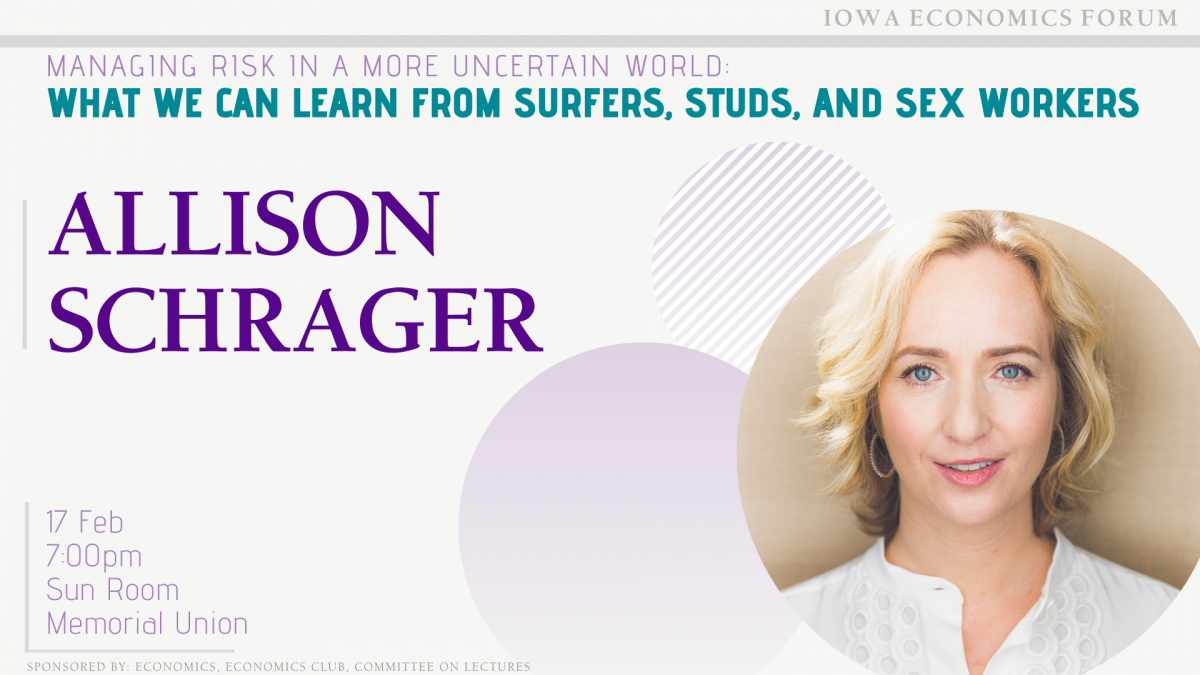 Allison Schrager is an economist, award-winning journalist at Quartz, and author of An Economist Walks into a Brothel. She has spent her career examining how people manage risk in their lives and careers and will discuss five principles for dealing with risk shared by some of the world's most interesting risk takers. Schrager has worked in finance, policy, and media and currently teaches at New York University. She is also cofounder of LifeCycle Finance Partners, LLC, a risk advisory firm that develops innovative technology solutions to finance retirement.
---
Allison Schrager has been a regular contributor to The Economist, Reuters, and Bloomberg Businessweek. Her writing has also appeared in Playboy, Wired, and Foreign Affairs. Previously, she led retirement product innovation at Dimensional Fund Advisors, and she has consulted to international organizations, including the OECD and IMF. 

She has a PhD in economics from Columbia University.