Making Government Better Through Open Science: Real-life Examples of Truly Smarter Cities
Pioneer Room, Memorial Union
Co-sponsors:
University Library
Committee on Lectures (funded by Student Government)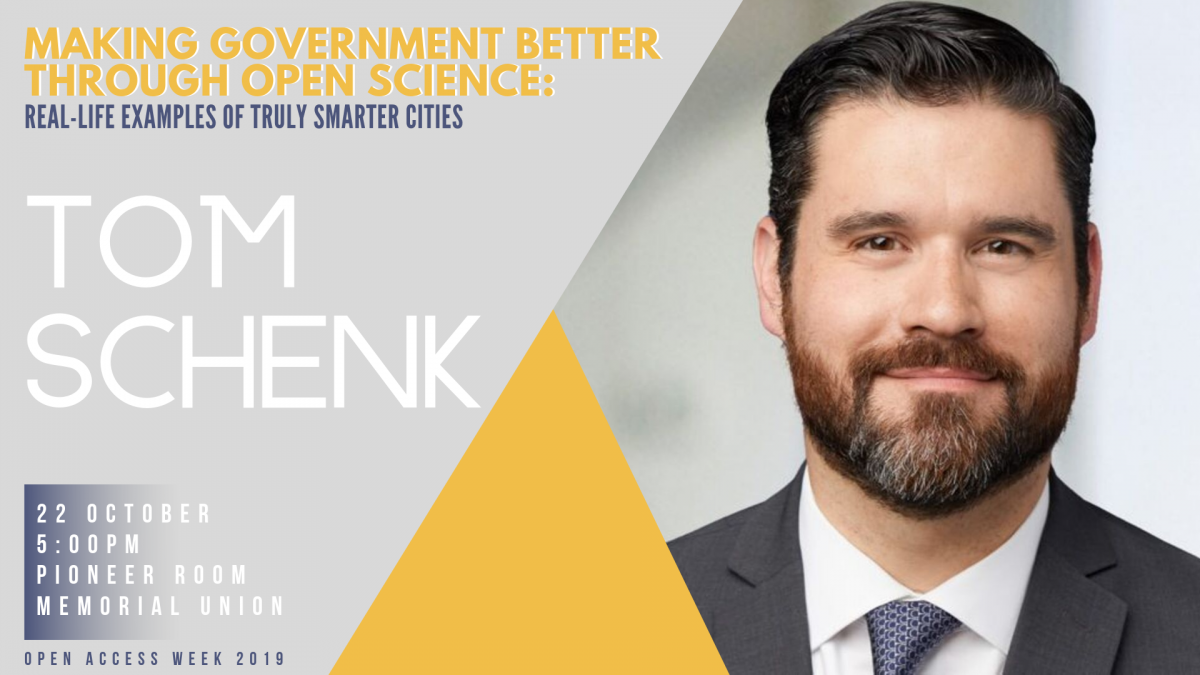 The growth of the "Smart City" movement promises improvements in efficiency and quality of life for people who live and visit cities. It also raises questions on the ethical uses of data, privacy protection, and responsible uses of technology. Tom Schenk Jr. will discuss how adopting open science principles can help smart cities thrive by providing transparency and also leveraging a large community of researchers and citizen scientists. Schenk is a researcher and author on applying technology, data, and analytics to make better decisions. He's currently the director of analytics at KPMG, where he leads the smart city and government analytics practice. He served previously as Chief Data Officer for the City of Chicago, led education research for the State of Iowa, and has held a variety of positions within academia.
---
Tom Schenk Jr is the co-founder of the Civic Analytics Network at Harvard University's Ash Center for Democratic Governance and Innovation. He is also the current co-organizer of the Chicago Data Visualization Group. 

He has authored several publications, including a book on data visualization, book chapters on education research, and academic articles on a variety of subjects. His work has been featured in The Economist and Wall Street Journal while he's been featured in television programs on PBS NewsHour and National Geographic Channel.