A Legacy of Excellence: The History of the New Farmers of America
Dolezal Auditorium, 127 Curtiss Hall
Co-sponsors:
College of Agriculture and Life Sciences Diversity Programs
Committee on Lectures (funded by Student Government)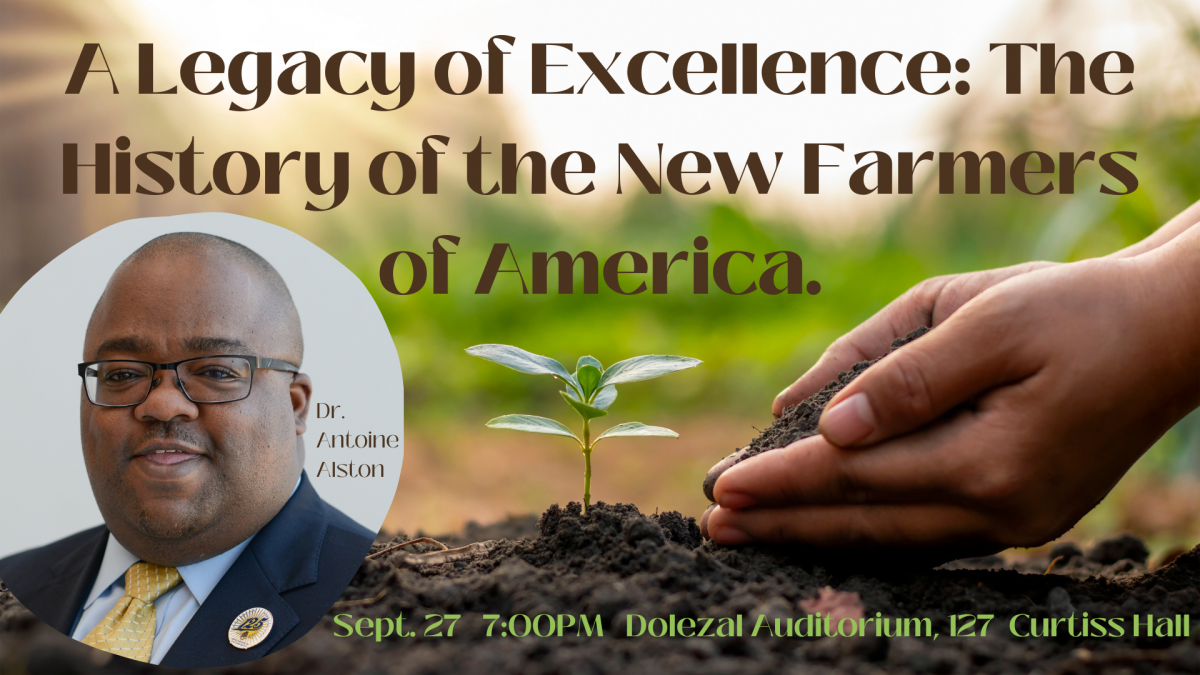 Dr. Antoine Alston ('00 PhD agricultural education and studies), professor and associate dean within the College of Agriculture and Environmental Sciences at North Carolina A&T State University will present a lecture based on his newly released book, The Legacy of the New Farmers of America, a historical narrative about a national organization meant for Black farm boys studying vocational agriculture in high school. Similar in structure to the Future Farmers of America, the NFA was formed in 1927 and existed until 1965, when it merged with FFA following the passage of the Civil Rights Act of 1964. He will also touch on African American Agricultural history.
The University Book Store will be on site selling copies of Dr. Alston's book.