Legacies of the All-Volunteer Force, Fifty Years On
Great Hall, Memorial Union
Co-sponsors:
Military-Affiliated Student Center
Committee on Lectures (funded by Student Government)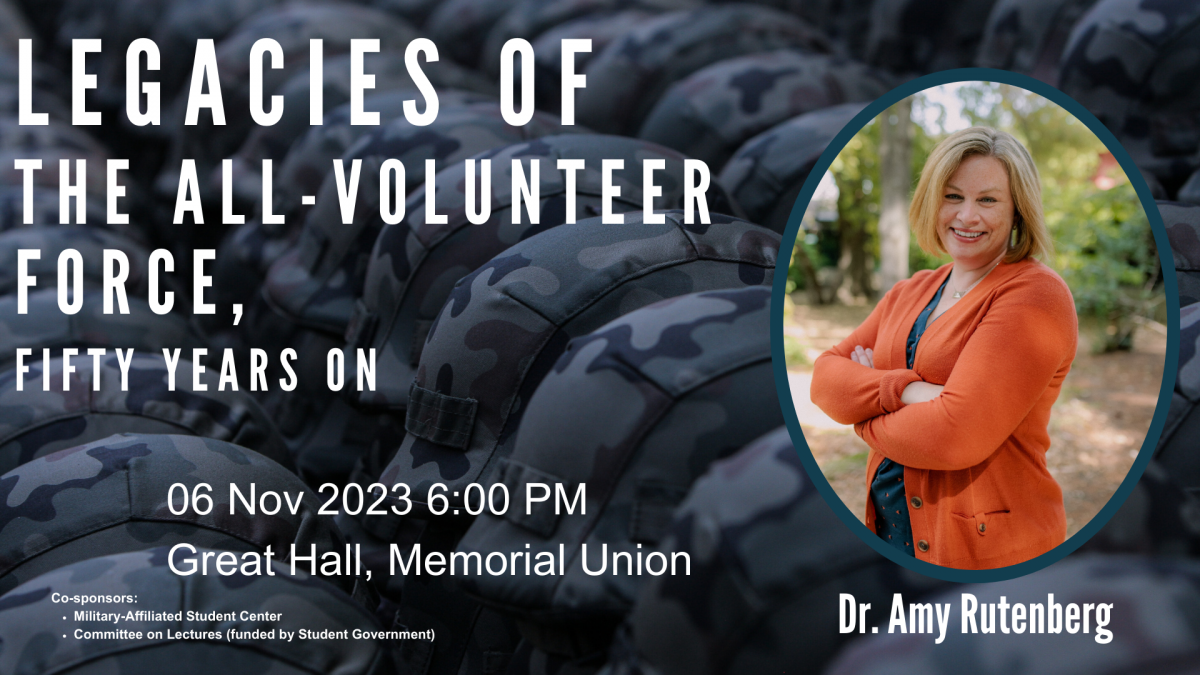 The 2023 Gold Star Hall Ceremony Lecture
2023 marks the 50th anniversary of the end of the American draft, it's also a historical moment when the military, especially the Army, can't make its recruiting quotas and the civil-military gap is gaping. With the help of the audience, we will discuss the legacies of the All-Volunteer Force, with a particular eye toward who serves, who doesn't, and what can be done about it.
Amy J. Rutenberg is Associate Professor of History and the author of Rough Draft: Cold War Military Manpower Policy and the Origins of Vietnam-Era Draft Resistance.  She is currently working on a book tentatively titled, In the Service of Peace: The Effects of Peace Activism on America's All-Volunteer Force.
The University Book Store will be onsite selling her book at the event.
---
This lecture was recorded and can be viewed on the Available Recordings page.