Knowing How to Break the Rules: Set Design on Broadway
Great Hall, Memorial Union
Co-sponsors:
Theatre Program
Committee on Lectures (funded by Student Government)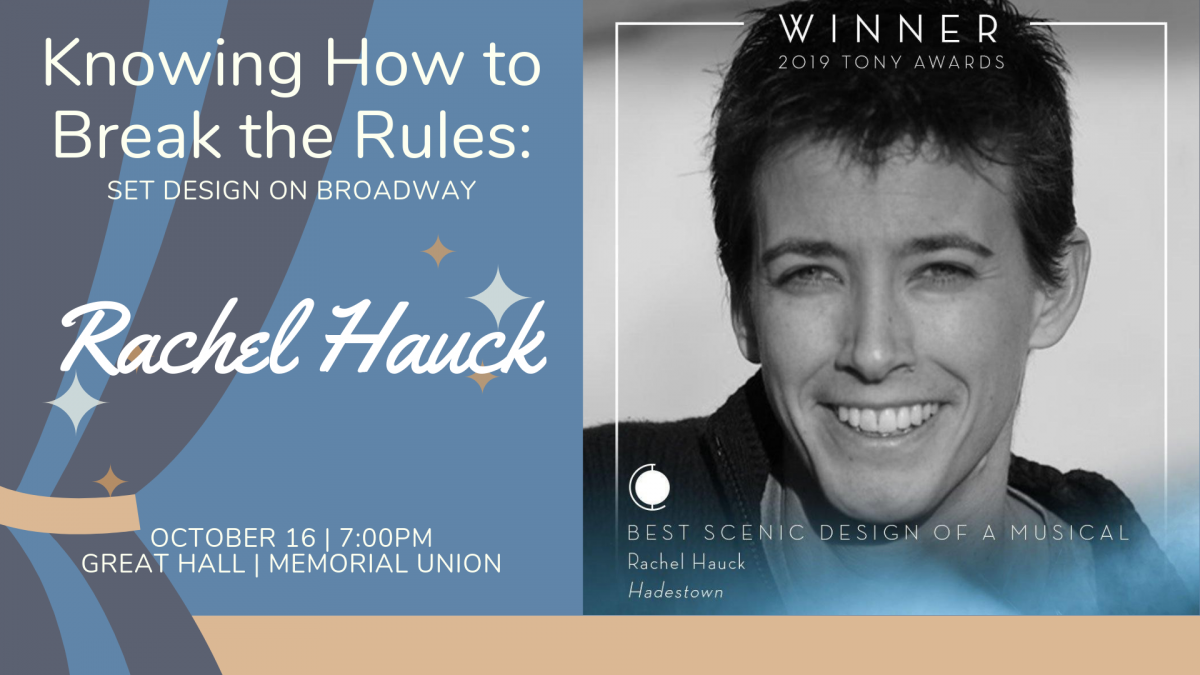 Rachel Hauck is the 2019 Tony award-winning set designer for the Broadway musical Hadestown, which was awarded the 2019 Tony for Best Musical, and for the 2019 Tony-nominated play What the Constitution Means to Me. She will discuss her journey as a woman in the arts and ways to create more opportunities for women and people of color on Broadway. A native of California, Hauck now lives in New York City and designs sets for new plays and musicals on Broadway, Off Broadway, and for regional theater. She currently teaches at Princeton University. 

Part of the Theatre Program's "HERoic: Gender Equity in the Arts" series, celebrating the centennial of women's suffrage and a new commitment to the 50/50 by 2020 initiative promoting gender equity in the theatre.