Karagöz Performance of "The Somber Knight Don Quixote"
Co-sponsors:
Theatre
Committee on Lectures (funded by Student Government)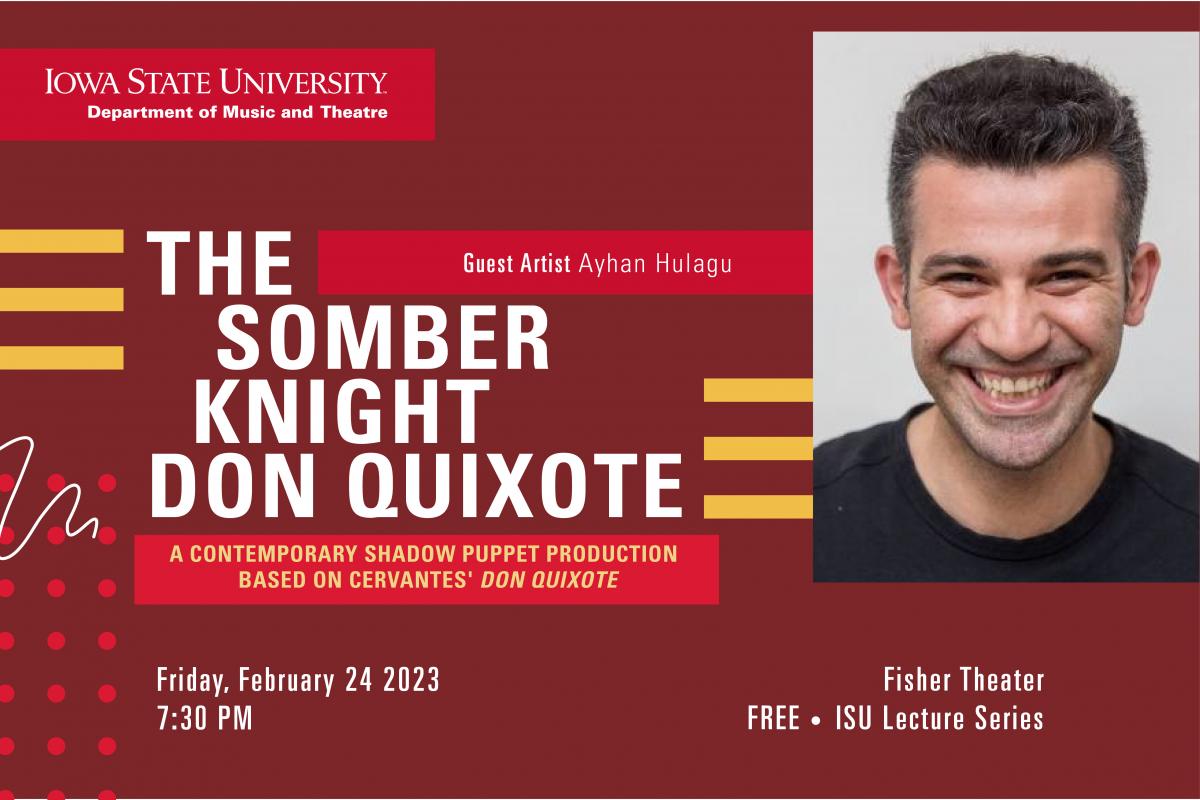 The Somber Knight Don Quixote is a modern shadow theatre production created and performed by Ayhan Hulagu based on Cervantes' Don Quixote. In this new adaptation, the traditional characters of Anatolian shadow theatre, Hacivat and Karagöz, decide to transform into western icons Sancho Panza and Don Quixote. An original, adventurous, and entertaining story emerges as Don Quixote dons his sword and shield to declare war on the windmills once again. 
Creator Ayhan Hulaguis a professional actor, writer, and master puppeteer. Originallyfrom Istanbul, Turkey, he is one of only a handful of living artists in the world trained in the traditional Karagöz form. In 2017, he moved to the United States where he founded the Karagoz Theatre. Less than three years later, he made history as the first artist to bring Karagöz to Broadway. In addition to performing throughout the United States, Hulagu has been a guest artist at multiple U.S. colleges and universities including Harvard, Cornell, MIT, and UC Berkeley.
This show is for all ages. The performance will not be recorded and will not be available for class credit.