Karagöz Performance of "Forest of the Witch"
Great Hall, Memorial Union
Co-sponsors:
Theatre
Committee on Lectures (funded by Student Government)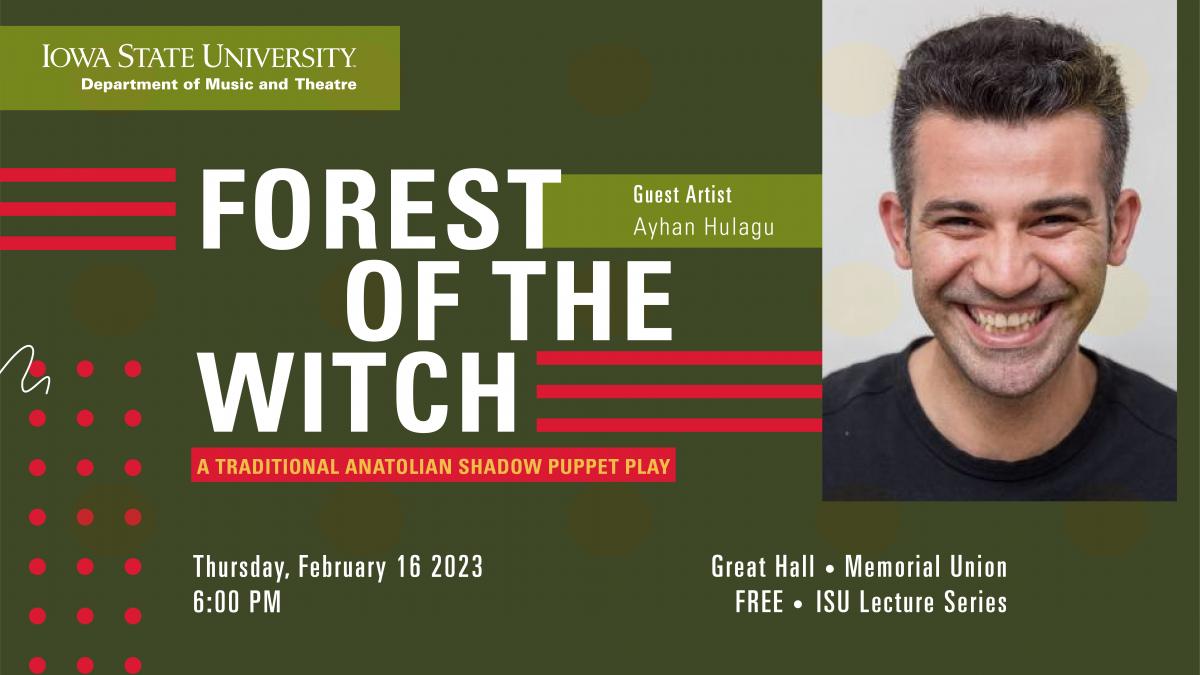 The Forest of the Witch is a modern interpretation of a traditional Anatolian shadow play adapted and performed by Ayhan Hulagu. When Karagöz, the hero of traditional Anatolian shadow plays, cuts the branches from a magical tree, he is transformed into a series of animals, which leads to a comic sequence of adventures. Along the way, Karagöz and his sidekick Hacivat learn the importance of nature and protecting the environment. Hulagu has performed The Forest of the Witch on Broadway and in theatres across the country.
Karagöz is a form of Turkish shadow theatre dating back nearly 700 years and was declared an UNESCO Intangible Cultural Heritage in 2009.The show features traditional music and puppets hand-crafted in the Ottoman Empire style, with all the characters performed by Hulagu. This show is appropriate for all ages.
Ayhan Hulagu is a professional actor, writer, and master puppeteer. Originally from Istanbul, Turkey, he is one of only a handful of living artists in the world trained in the traditional Karagöz form. In 2017, he moved to the United States where he founded the Karagoz Theatre. Less than three years later, he made history as the first artist to bring Karagöz to Broadway. In addition to performing throughout the United States, Hulagu has been a guest artist at multiple U.S. colleges and universities including Harvard, Cornell, MIT, and UC Berkeley.
This event was recorded and will be available for two weeks on the Lectures website to those with an Iowa State login at https://www.lectures.iastate.edu/recordings/available-recordings