ISU Town Hall with Ryan Melton, Democratic Candidate for Iowa U.S. House, District 4
Co-sponsors:
Carrie Chapman Catt Center for Women Politics
Political Science
Committee on Lectures (funded by Student Government)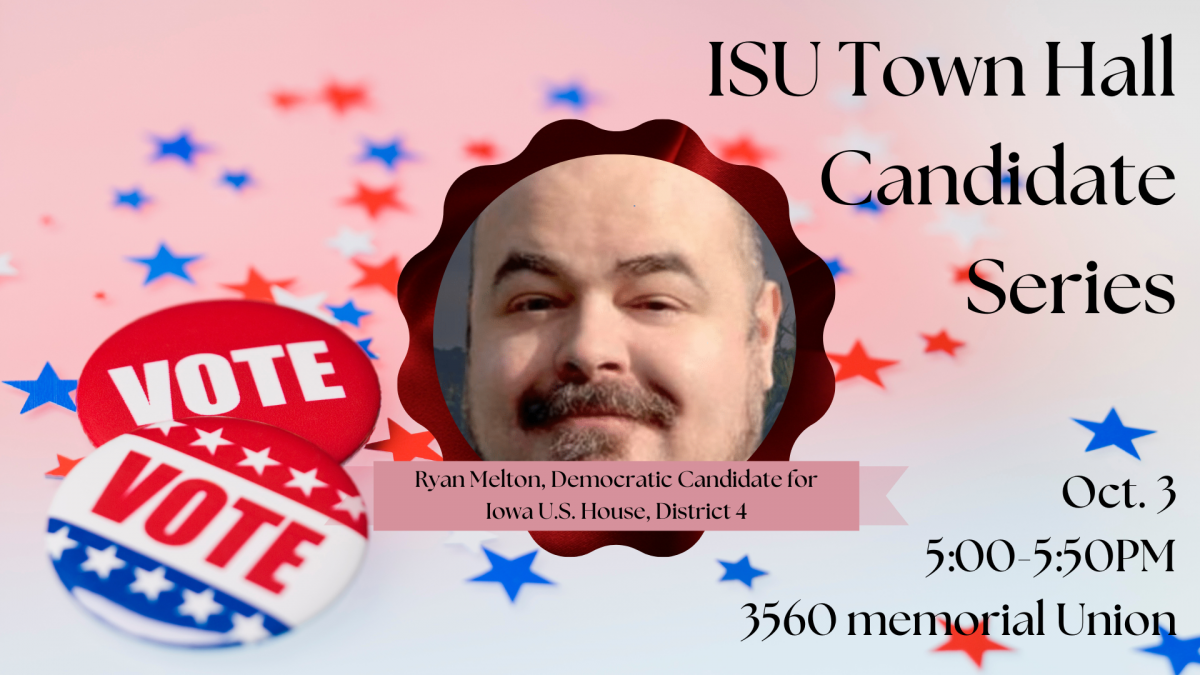 2022 ISU Lectures Campaign Town Hall Series
Ryan was born and raised in the Midwest and has lived the past two decades in Iowa. Raised in poverty, he is well aware of the struggles of working families. Being the first in his family to graduate from college, Ryan is grateful for the public schools that gave him a fighting chance. He earned his B.S. in History and Political Science from Iowa State University, and his M.A. in U.S. History from the University of Kansas. He hones his problem-solving and leadership skills leading successful teams at a Fortune 100 company. Ryan is ready to leverage his knowledge and skill to fight for the people of Iowa's 4th District.