From ISU Student to CIA Spy: The Dangers of Clandestine Government Operations
Co-sponsors:
Committee on Lectures (funded by Student Government)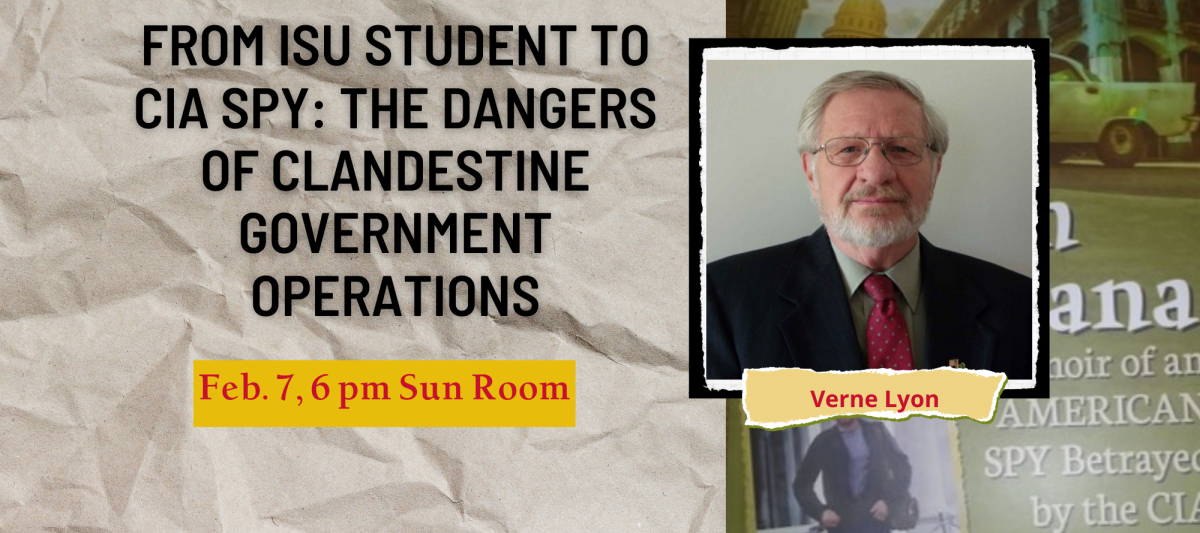 Recording Link: https://iastate.hosted.panopto.com/Panopto/Pages/Viewer.aspx?id=ecce128a-5297-495a-b6ed-ae36013fe54b
While an Iowa State University student, Verne Lyon was recruited by the CIA to spy on college professors and fellow students as part of Operation CHAOS, a massive domestic surveillance program carried out at the height of the Vietnam War. He was later dispatched to Cuba to subvert the Castro regime. Mr. Lyon's book, Eyes on Havana: Memoir of an American Spy Betrayed by the CIA, chronicles the actions Lyon took on campus and abroad for the U.S. government. Mr. Lyon will discuss the dangers of covert operations and how unchecked agencies threaten our country and world order.
Mr. Lyon is an aerospace engineer and private pilot. He helped found and direct the Association of Responsible Dissent and the Association of National Security Alumni. 
The University Book Store will be on site selling copies of Mr. Lyon's book, and Mr. Lyon will sign books.