Inflation: The Fed's Efforts to Control an Economic Monster
Co-sponsors:
Economics
Committee on Lectures (funded by Student Government)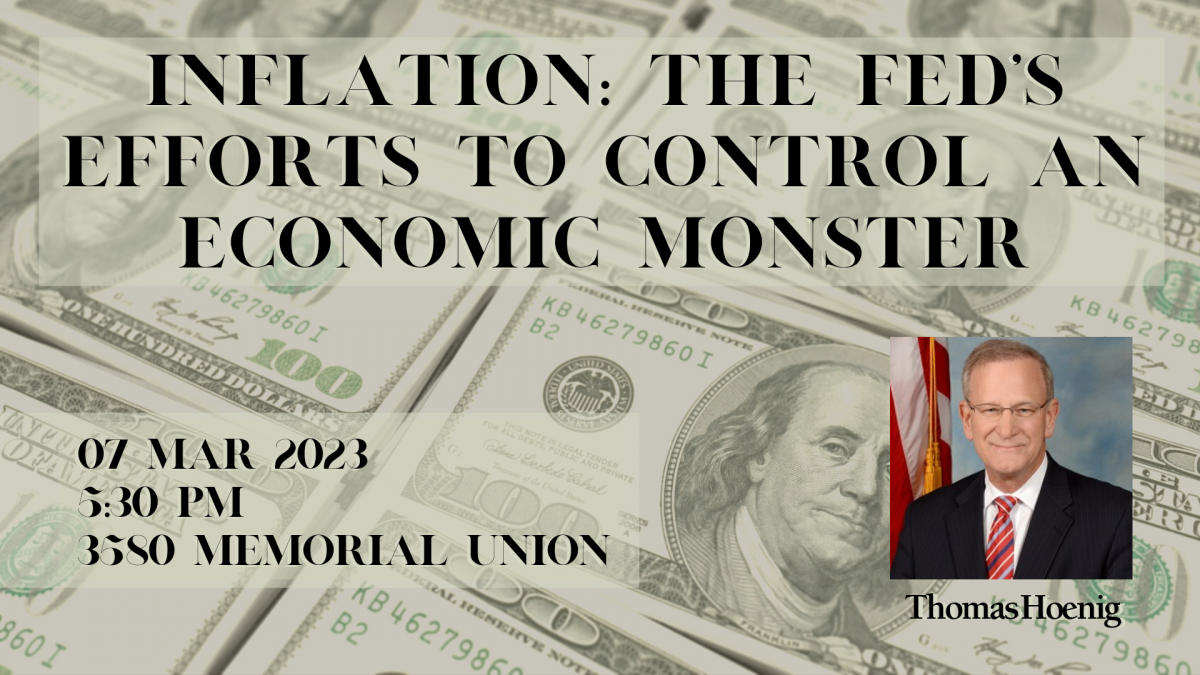 Fiscal and monetary policies have stretched the boundaries of policy prudence for over a decade.  They have caused a misallocation of resources, contributed to asset inflation, and more recently contributed to persistent inflation in goods and services.  The federal government continues to spend freely, adding to the national debt and, until recently, the Federal Reserve has enabled the government to run deficits by monetizing them.  Now, finally, the Federal Reserve has determined to renew its commitment to low and stable inflation – goods, services, and asset inflation.  It is attempting to do so without causing a recession or financial crisis. However, its delay in policy actions has made that more difficult, causing heightened economic uncertainty.  What will it take to get the U.S. economy back on track?  Can the Fed do it alone?   
This event will be livestreamed. Click the link below to watch it live, or visit the available recordings site a day after the lecture to view the recording online.
Join the livestream: https://www.youtube.com/watch?v=5cbs0YiNQhI
This event was recorded and will be available to view on the available recordings page: https://www.lectures.iastate.edu/recordings/available-recordings