Indian Contributions to Modern Science and Technology
South Ballroom, Memorial Union
Co-sponsors:
Hindu Yuva
Office of Diversity, Equity, and Inclusion
Committee on Lectures (funded by Student Government)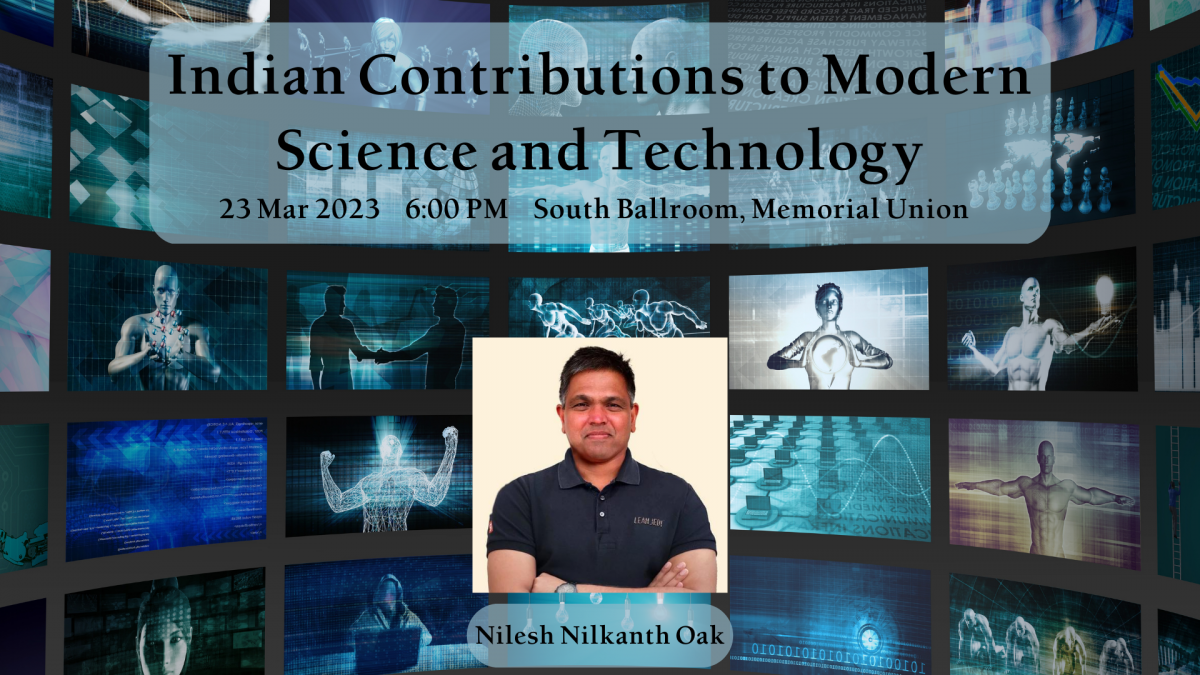 Indian civilization is one of the oldest civilizations and its contributions to the modern world through decimal system, invention of zero, foundational elements of mathematics, grammar, Ayurveda, astronomy, and yoga are well known.
On the other hand, the modern discipline of Indology has failed to investigate the indirect yet critical contributions of Indian civilization to modern science and technology. In addition, whimsical and illogical estimates exist for the antiquity of Indian civilization as well as its origins.
Is it possible to explore the antiquity and contributions of Indian civilization via both etic and emic perspective and especially via triangulation of ancient Indian narratives, multidisciplinary scientific evidence, and crucial scientific experiments?
This presentation provides insights into the antiquity of Indian civilization and some of its revolutionary contributions to the development of modern science and technology using multidisciplinary scientific evidence.
Nilesh Oak holds BS and MS in Chemical Engineering and Executive MBA. He has written 3 books, 500+ blog articles, and 1000+ lectures on Indian civilization.  His original research includes the dating of ancient historical events and the exploration of ancient sciences and technologies in the areas of astronomy, agriculture, domestication of animals, navigation, philosophy, and medical sciences.
Nilesh helps individuals become aware of the deep wisdom and antiquity of Indian civilization so that they truly comprehend, present or defend the grand narrative of this civilization unlike most other Indic researchers because he builds it through scientific acumen and logical reasoning.
Nilesh Oak is adjunct faculty at the Institute of Advanced Sciences, Dartmouth, MA.