The Improvisor's Mindset: How to Stay Present, Adapt and Thrive
Co-sponsors:
ISU Theatre
Liberal Arts & Sciences Innovation + Entrepreneurship Academy
Agricultural Entrepreneurship Initiative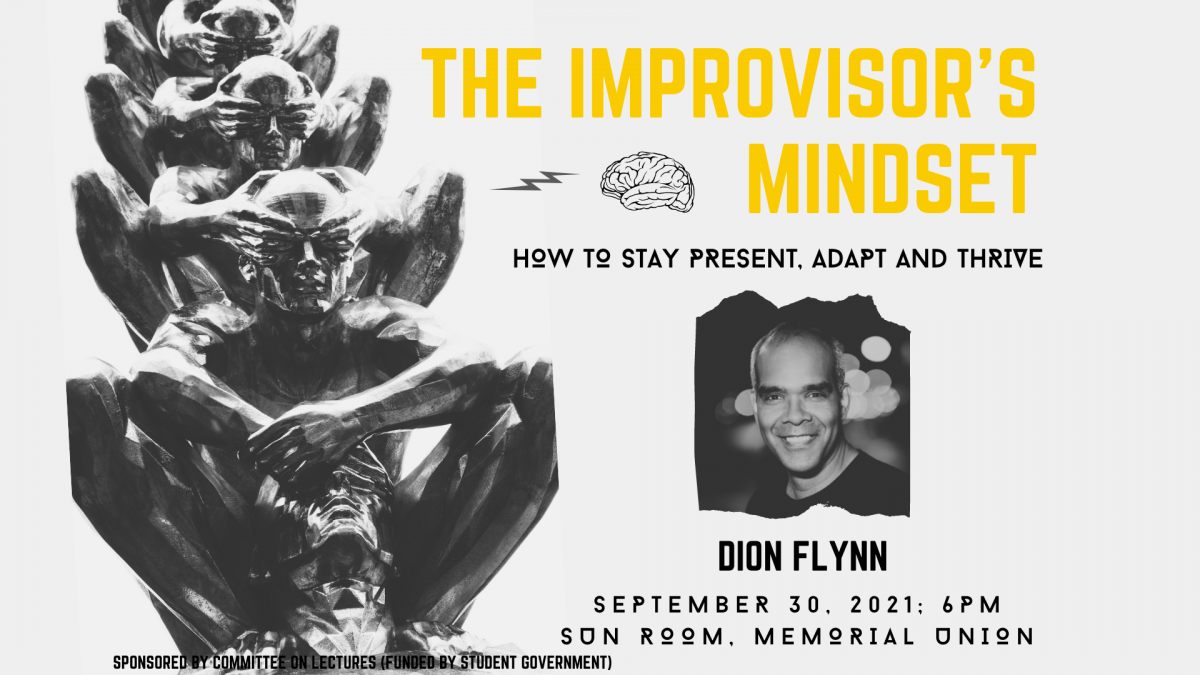 Dion Flynn is a teacher, improviser, comedian, performer, writer, and army veteran best known for his impersonation of Barack Obama on The Tonight Show Starring Jimmy Fallon, among his more than 100 appearances on the show. He is an expert in fun and innovative ways to help people connect with themselves and others.
Dion discovered that the skills he used on stage and TV for both improvisational and scripted comedy paralleled the skills needed in recovery from process and substance addiction, and also came in handy for basic human development as well as interpersonal and business communication skills. As a result, he co-created The Improvisor's Mindset (with Jeanne M. Stafford) to draw connections between these theatrical skills and the critical skills needed for successful, grounded connection for the spiritual seeker, and an enhanced business and personal life for the rest of us.