Impostor Syndrome: Coping Strategies for High Achievers
Great Hall, Memorial Union
Co-sponsors:
Graduate and Professional Student Senate
Committee on Lectures (funded by Student Government)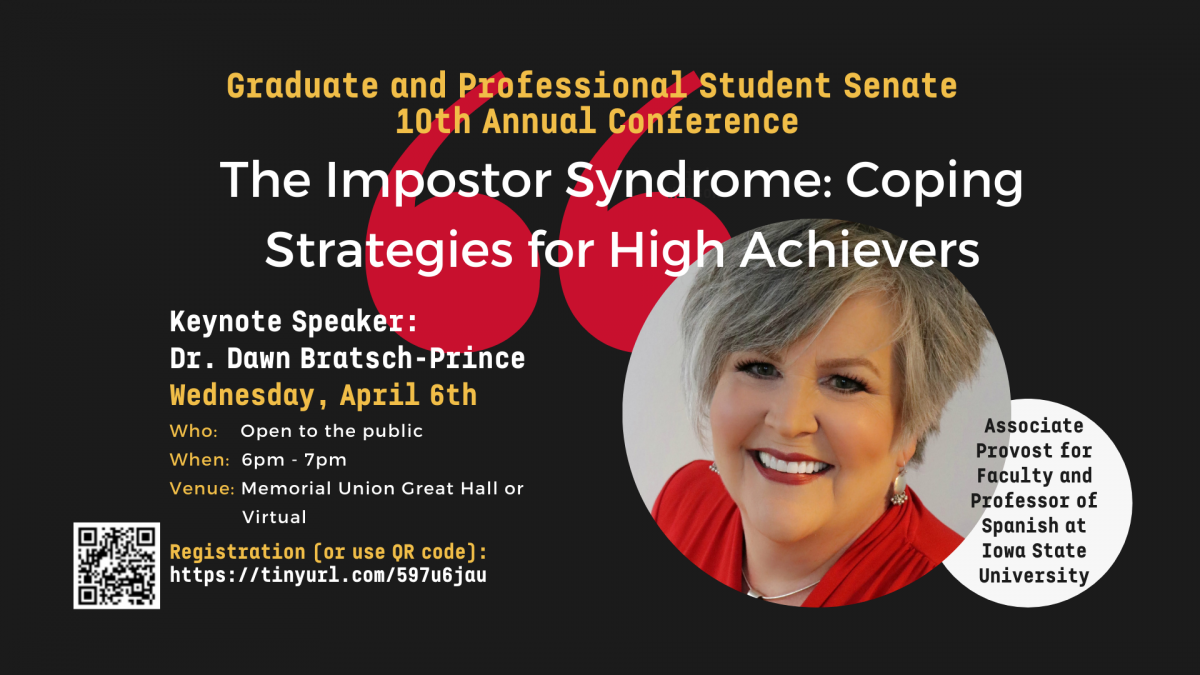 Recording Link: https://iastate.hosted.panopto.com/Panopto/Pages/Viewer.aspx?id=dd47a7a6-f4bc-4b8b-a081-ae700179ed55
Imposter Syndrome is defined as doubting your abilities and feeling like a fraud. It disproportionately affected high-achievers and can cause anxiety and depression. Dr. Dawn Bratsch-Prince will explain how to recognize imposter syndrome, her own experiences with it, and how to overcome it. Bratsch-Prince is Associate Provost for Faculty and professor of Spanish at Iowa State University. In this role, she provides leadership in recruiting, advancing, and retaining an excellent and diverse faculty. Among her responsibilities are promotion and tenure, faculty development, orientation and mentoring, honors and awards, department chair training, and leadership development.