How Students Can Hold Schools Accountable
Co-sponsors:
ISU College Republicans
Committee on Lectures (funded by Student Government)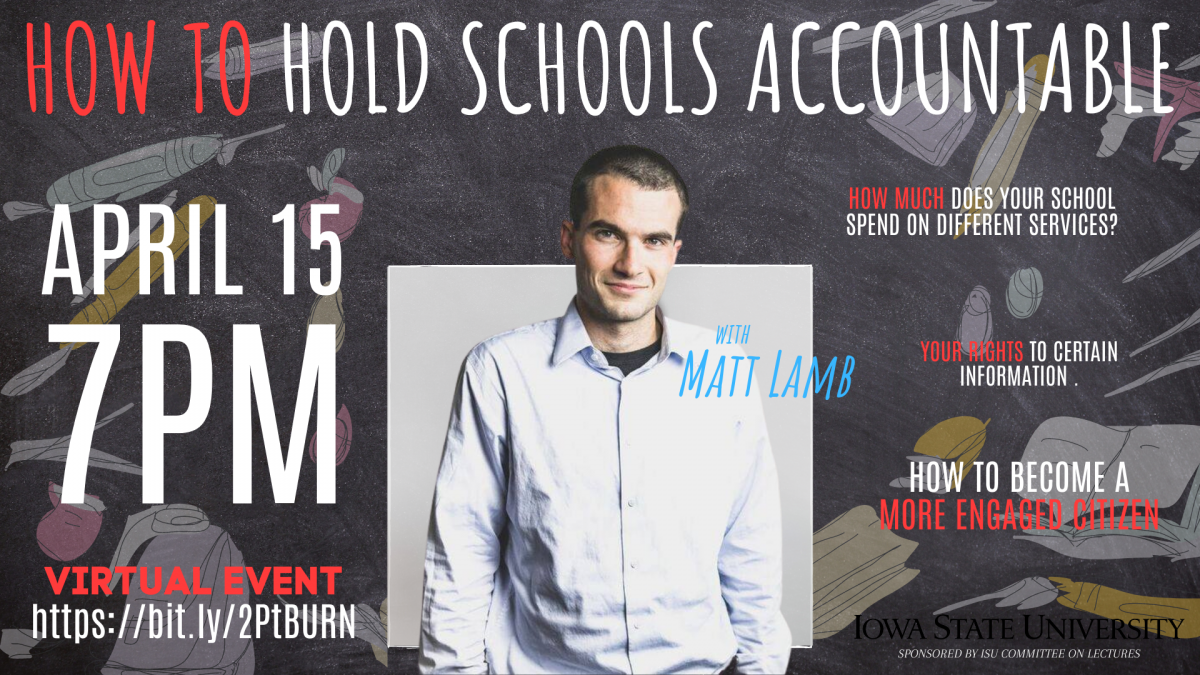 Recording Link: https://iastate.hosted.panopto.com/Panopto/Pages/Viewer.aspx?id=0b2f6d93-bc08-4212-836d-ad0c01505f8a
Matt Lamb is an assistant editor for The College Fix, a higher education news site, which trains student journalists. In college, he interned for a government watchdog group called Open the Books. He has a B.A. in Political Science from Loyola University-Chicago, where he also studied Economics and Catholic Studies. He has a M.A. in Political Science from the University of Nebraska-Omaha. He previously worked as the director of communications for Students for Life of America and as the first executive director of Students for Life Action. He lives in northwest Indiana with his wife.
This talk will delve into the tools students and other people can use to hold their school and government entities accountable. Lamb will talk about how to see how much your school spends on different services, your rights to certain information and overall how to become a more engaged citizen.