How to Be an Antiracist
Martin Luther King Jr. Legacy Convocation:
Great Hall, Memorial Union
Co-sponsors:
Multicultural Student Affairs
College of Agriculture and Life Sciences
African and African American Studies
College of Design
College of Human Sciences
Ivy College of Business
College of Liberal Arts and Sciences
University Library
College of Veterinary Medicine
College of Engineering
History
Sociology
YWCA Ames-ISU
Ames Public Library Friends Foundation
Committee on Lectures (funded by Student Government)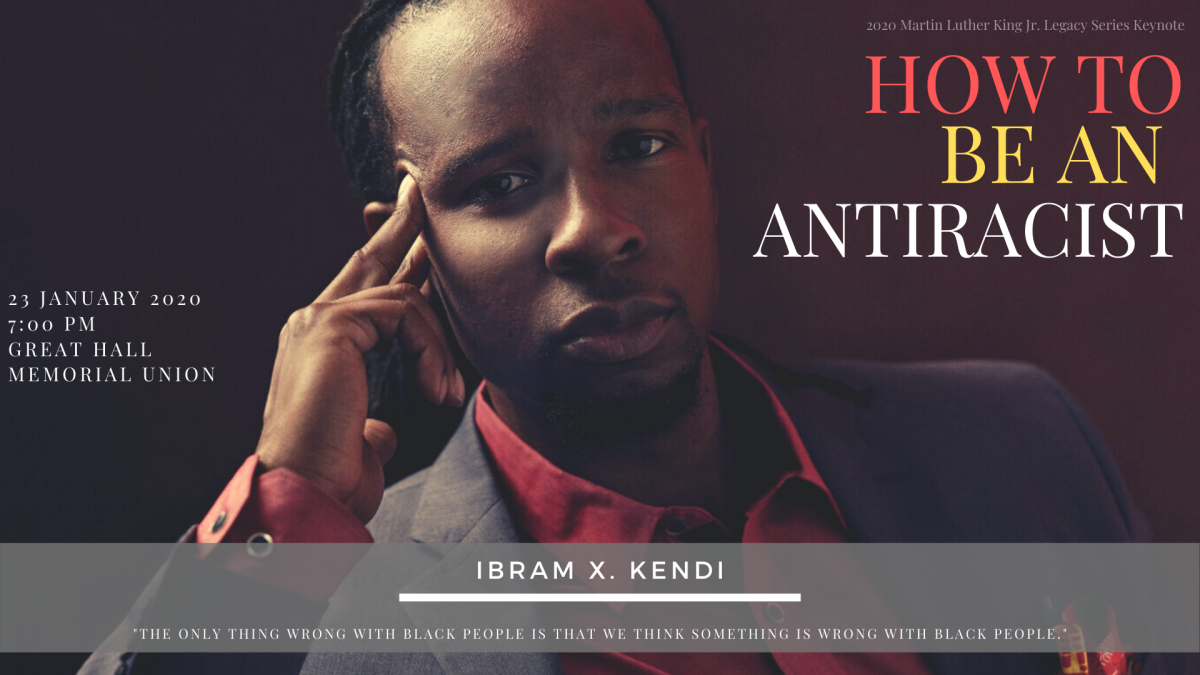 Join us for our celebration of the life and legacy of Dr. Martin Luther King Jr. at the Legacy Convocation. This year the 2020 Martin Luther King Jr. Legacy Series Keynote will feature Dr. Ibram X. Kendi, the author of the best-selling books: How to Be an Antiracist and Stamped from the Beginning: The Definitive History of Racist Ideas in America. Dr. Kendi's concept of antiracism reenergizes and reshapes the conversation about racial justice in America--but even more fundamentally, points us toward liberating new ways of thinking about ourselves and each other. Instead of working with the policies and system we have in place, Kendi asks us to think about what an antiracist society might look like, and how we can play an active role in building it. Dr. Kendi is the Founding Director of The Antiracist Research & Policy Center at American University in Washington, D.C. He is one of America's foremost historians and leading antiracist voices. 

The Advancing One Community Awards will be awarded prior to the keynote address.