Frederick Douglass Patterson's America: Reimagining a Democracy
Speaker:
Dr. Jontyle Theresa Robinson
Co-sponsors:
College of Veterinary Medicine
Student Chapter of the American Veterinary Medical Association (SAVMA)
University Library
Pat Miller Fund
James and Rachel Lowrie Lecture Fund
Bess Ferguson Leadership Fund
Office of the Vice President for Diversity, Equity, and Inclusion
Committee on Lectures (funded by Student Government)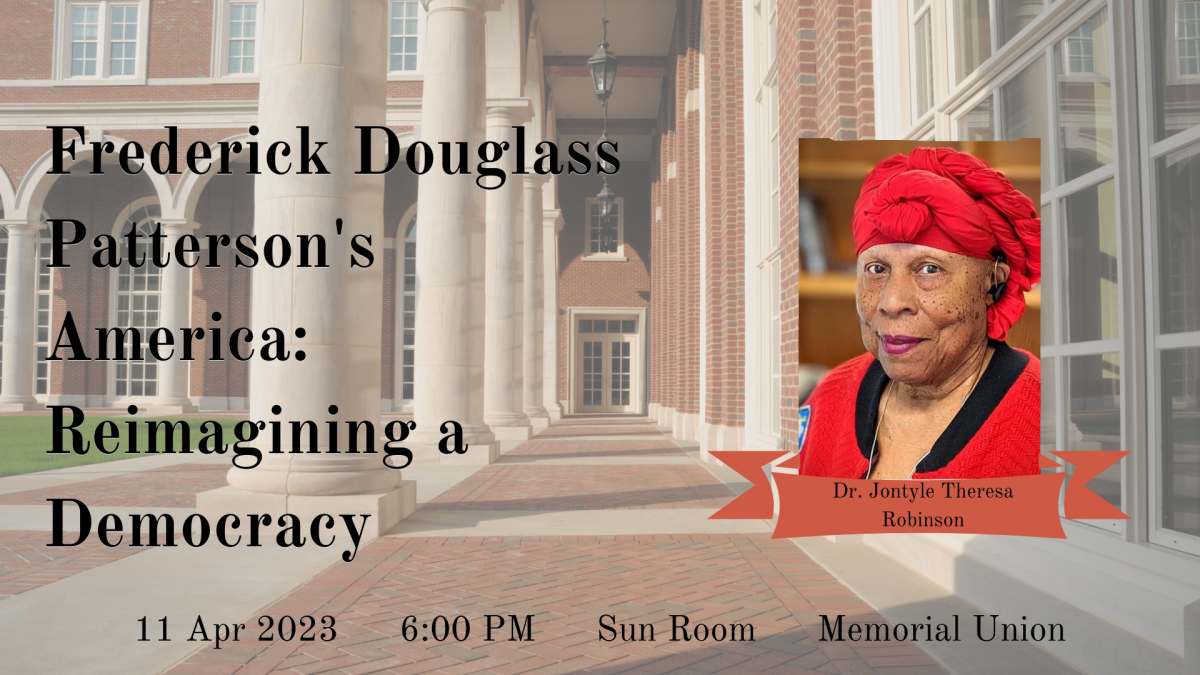 Jontyle Theresa Robinson is curator and assistant professor at the Legacy Museum at Tuskegee University. She is also a United Negro College Fund/Mellon Faculty Fellow for the National Humanities Center. She curated and coauthored "Bearing Witness: Contemporary Works by African American Women Artists," the first exhibition/catalogue of contemporary African American women artists touring America, for the Spelman College Museum of Fine Art's contribution to the 1996 Olympics. She is presently conducting research for the thirty-year anniversary of "Bearing Witness," a digital version of the 1996 exhibition, and an exhibition and catalogue called "Revelations from Bearing Witness" for 2026.
The College of Veterinary Medicine is currently celebrating the centennial of the graduation of Dr. Frederick Douglass Patterson, who was the fourth Black graduate of the veterinary college. Dr. Patterson went on to become the president of Tuskegee Institute where he established their College of Veterinary Medicine, College of Engineering, and the aviation program that later developed into the Tuskegee Airmen of World War II fame during his presidency. He is also the founder of the United Negro College Fund and was awarded the Presidential Medal of Freedom by President Reagan, one of only two ISU graduates to receive this prestigious honor.
This event will not be recorded, per the speaker's request.