First: The Seed - The 2019 Norman Borlaug Lecture
Speaker:
World Food Prize Laureate Simon Groot
Great Hall, Memorial Union
Co-sponsors:
Nutritional Sciences Council
Office of the President
Seed Sciences Center
World Food Prize Foundation
Committee on Lectures (funded by Student Government)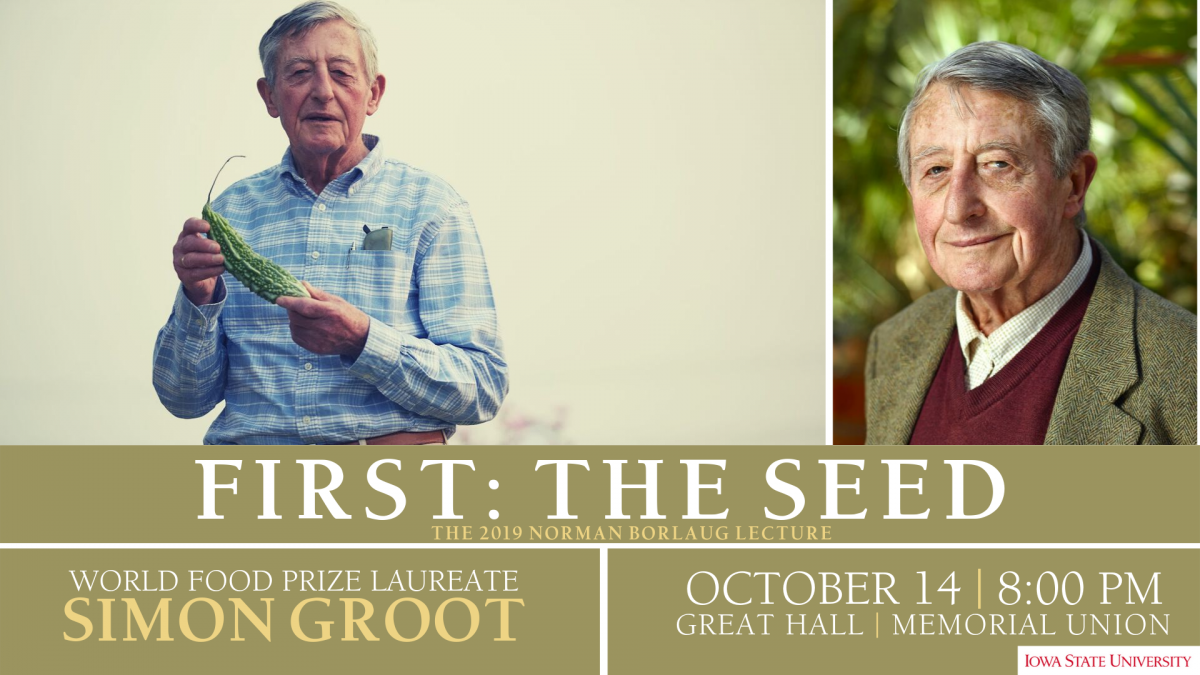 A reception and student poster display will precede the lecture from 7 to 8 p.m. in the South Ballroom, Memorial Union. Posters will address world food issues and are submitted by undergraduate and graduate students.

Join a conversation with the 2019 World Food Prize Laureate, Simon Groot, a sixth-generation seedsman and the founder and leader of East-West Seed. Having observed the many challenges facing poverty-stricken smallholder farmers in Southeast Asia, Groot founded East-West Seed in 1982 in the Philippines. It was the first market-oriented vegetable seeds breeding company with smallholders as the main client base and was based on the idea that a high-quality, well-adapted vegetable seed could change the lives of the poor. Over the past four decades Groot has focused on making vegetable seeds available to millions of smallholder farmers throughout Asia, Africa, and Latin America, allowing them to earn greater incomes and improve nutrition through enhanced vegetable production.
---
World Food Prize press release: Sixth-Generation Dutch Seedsman Wins World Food Prize

Biographical information: 2019 World Food Prize Laureate Simon N. Groot

Dr. Norman Borlaug (1914-2009) was a Cresco, Iowa, native whose discoveries sparked the Green Revolution. He received the Nobel Peace Prize in 1970 for his contribution to world peace through his wheat research and production that saved millions of lives worldwide. He founded the World Food Prize in 1986 to recognize the achievements of individuals who have advanced human development by improving the quality, quantity or availability of food in the world.