Finding Your Sports Analytics Niche
Co-sponsors:
Sports Analytics Club
Women in Science and Engineering
Ivy College of Business
Pappajohn Center for Entrepreneurship
Committee on Lectures (funded by Student Government)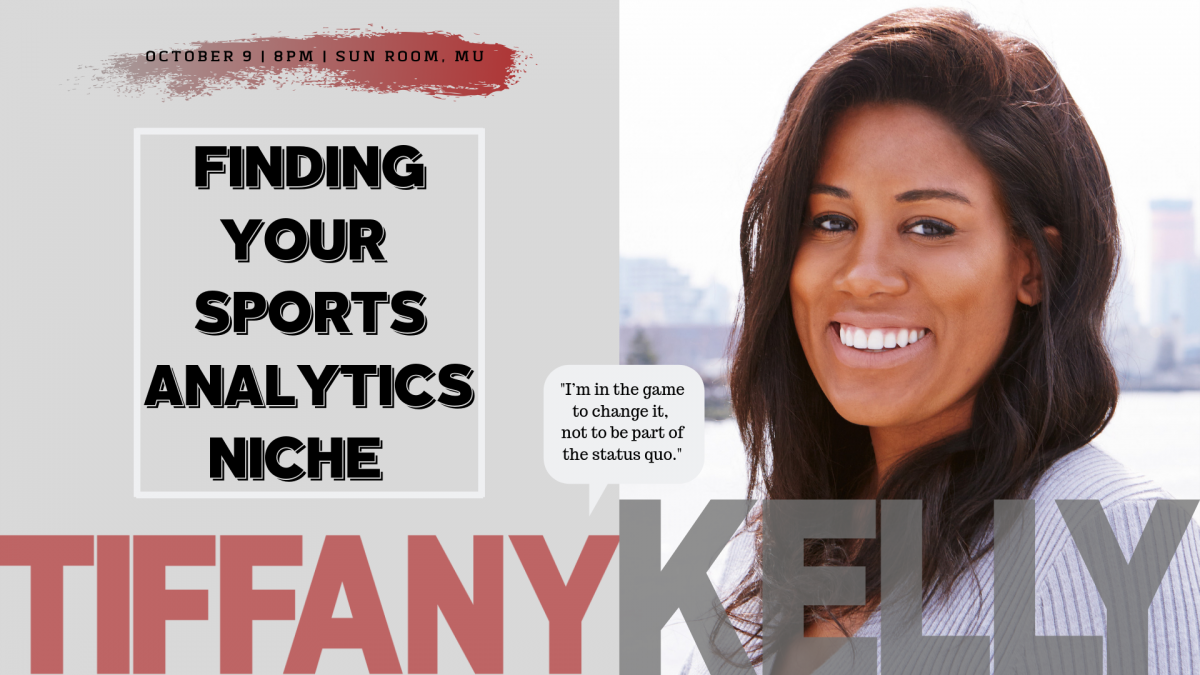 Sports entrepreneur, analyst, and philanthropist, Tiffany Kelly is a person who is looking to change the game.  She is the CEO & Co-Founder of Curastory. Before Curastory, Kelly worked for ESPN as a Sports Analytics Associate.  She received her B.S in Sport & Recreation Management/Sports Analytics from Nova Southeastern University.  Top 3 finalist for the open division: Hustle Difficulty Complex at the 3rdAnnual MIT Sloan Sports Analytics Conference.