Environmental Martyrs and the Fate of the Forest
Co-sponsors:
MFA Program in Creative Writing and Environment
Pearl Hogrefe Fund
Humanities Iowa
Department of English
Goldtrap Lecture Series
Signal Poetry Festival
Ames Public Library Friends Foundation
Committee on Lectures (funded by Student Government)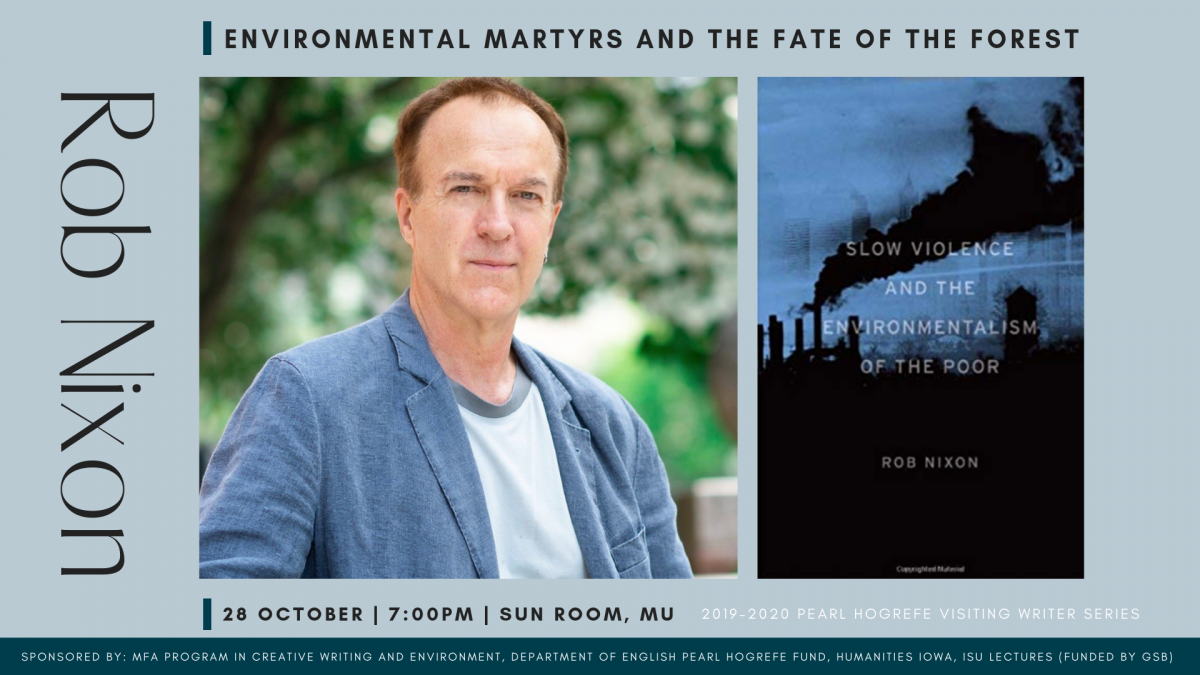 Rob Nixon, a nonfiction writer and public intellectual working in the environmental humanities and postcolonial studies, will address the current surge in environmental martyrdom against the backdrop of the resource wars in the Amazon and beyond. The talk will offer an international perspective on the value of our planet's inhabited forests and the threats to their viability. Nixon asks: What is the relationship between the sacrificial figure of the environmental martyr and the proliferation of sacrifice zones under neoliberal globalization? And what is the relationship between the fallen martyr and the felled tree? Nixon holds the Barron Family Professor in Humanities and the Environment at Princeton University. He is the author of four books, most recently Slow Violence and the Environmentalism of the Poor.   In conjunction with the 2019-2020 Department of English Goldtrap Speaker Series
The University Bookstore will be on site to sell copies of Slow Violence and the Environmentalism of the Poor.