Don't Be Evil: The Age of Surveillance Capitalism and Big Tech
Great Hall, Memorial Union
Co-sponsors:
Economics Club
Committee on Lectures (funded by Student Government)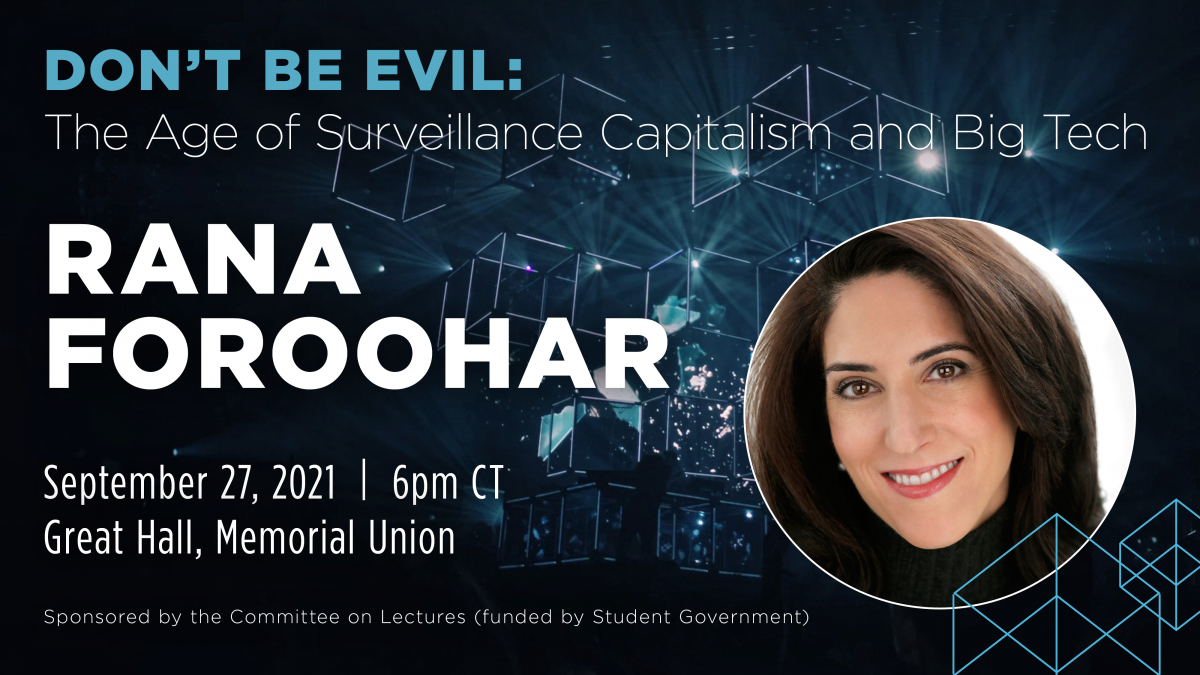 Financial Times and global economic analyst Rana Foroohar covers the intersection of business, economics, politics, and foreign affairs. She will be speaking about the evolution of major internet forces, such as Google, Apple, and Facebook, from idealistic start-ups to globally dominating purveyors of individuals' private information. She explores how internet companies are profiting from our own internet usage--and why the U.S. government and others have been almost powerless to stop them.
Ms. Foroohar is the Global Business Analyst at The Financial Times and Global Economic Analyst at CNN. The former Economics Columnist and Assistant Managing Editor for TIME, Ms. Foroohar has penned numerous cover stories and essays on China and the next global recession, Europe's economic crisis, and what the rise of "localnomics" means for American business. She has written two books: Makers and Takers and Don't Be Evil: The Trouble with Big Tech.