Domestic Violence: The Journey from College Student to Federal Prisoner
Co-sponsors:
Office of Equal Opportunity
Committee on Lectures (funded by Student Government)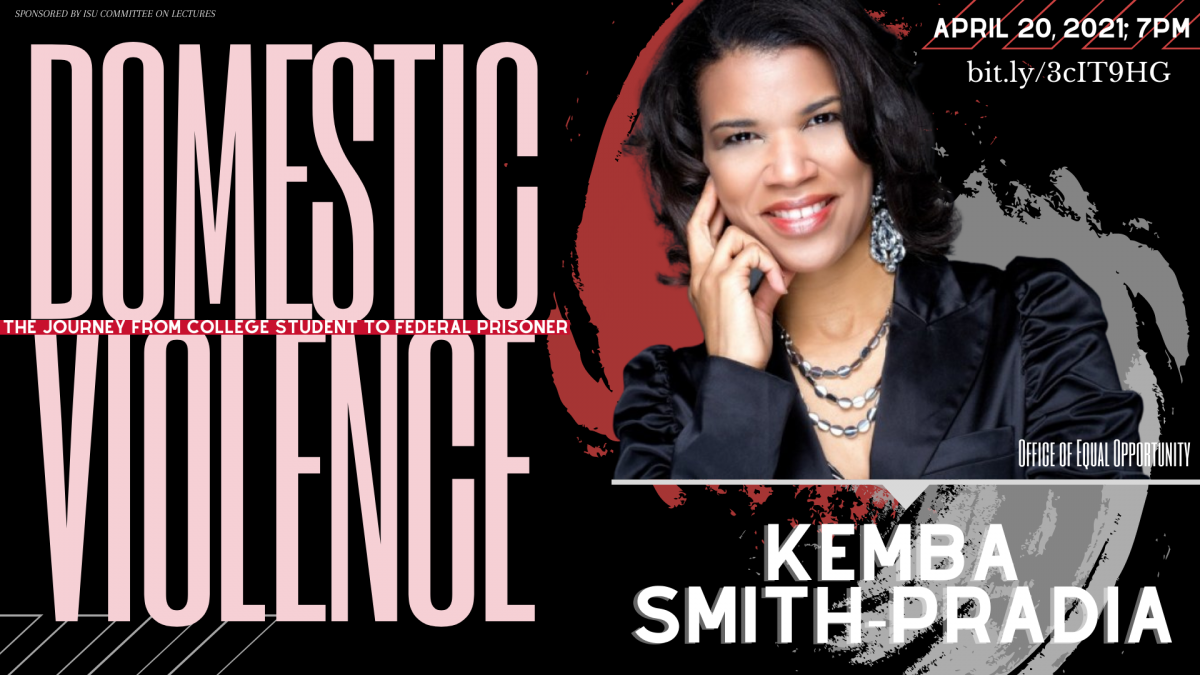 Recording Link: https://iastate.hosted.panopto.com/Panopto/Pages/Viewer.aspx?id=53e97265-2ab3-4440-a0bd-ad110129b903
Kemba Smith-Pradia will share her dramatic story about how she went from college student to drug dealer's girlfriend to domestic violence victim to federal prisoner. Kemba shares her story of how making poor choices blinded by love and devotion can have long-term consequences. Kemba's case drew support from across the nation and the world. The support prompted then President Clinton to commute her 24.5 years sentence to time served – six and a half years – in December 2000. Often labeled the "poster child" for reversing a disturbing trend in the rise of lengthy sentences for first-time, non-violent drug offenders, Kemba's story has been featured on BET, CNN, Nightline, "Judge Hatchett," Court TV, "The Early Morning Show; and a host of other television programs. In addition, Kemba's story has been featured in several publications such as Emerge, JET, Essence, Glamour, People magazines, The Washington Post and The New York Times.
Trigger Warning: This presentation may include discussions of sexual assault and domestic violence. This content may be difficult for some to hear.