Does Iowa Need a Gun Rights Amendment?
Co-sponsors:
Carrie Chapman Catt Center for Women and Politics
Committee on Lectures (funded by Student Government)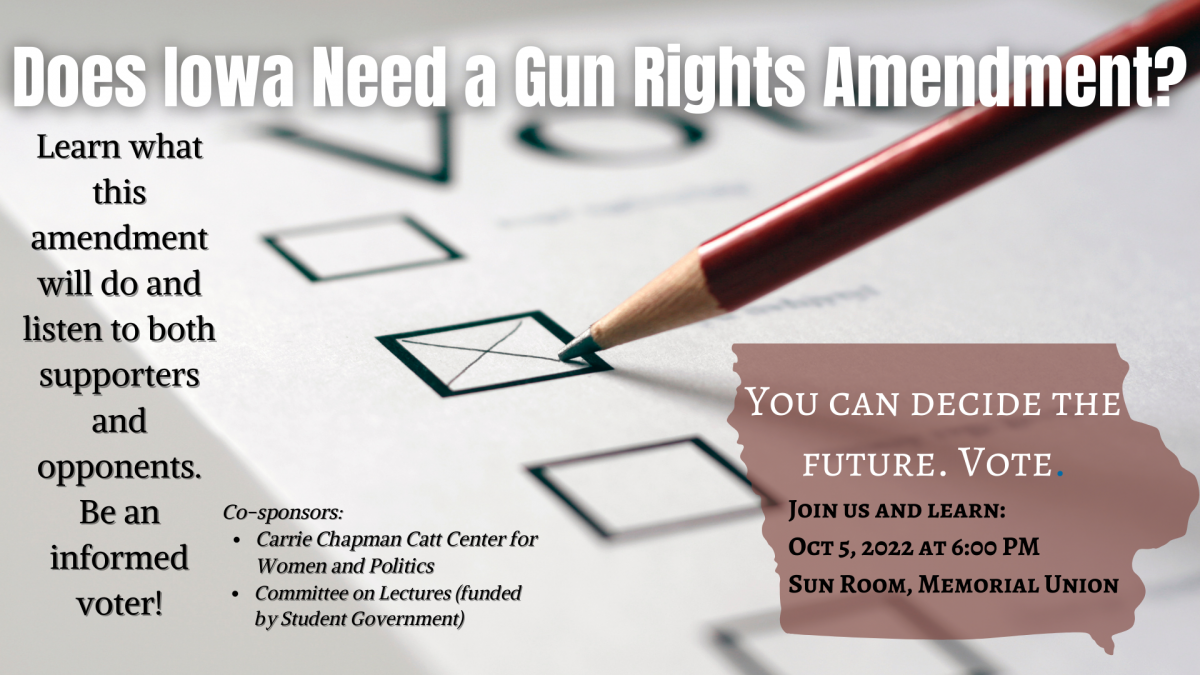 In November, Iowa voters will decide whether to protect gun owners' rights in the state Constitution. Come learn what this amendment will do and hear from supporters and opponents. Get informed before you vote!
Panelists:
John Klaus, League of Women Voters of Ames/Story County on legislative history
Dave Funk, President, Iowa Firearms Coalition
Matt Sinovic, Executive Director of Progress Iowa and Co-Leader of Iowans for Responsible Gun Laws
Moderator: Clark Wolf, Professor of Philosophy

This event recording will be available for two weeks at https://www.lectures.iastate.edu/recordings/available-recordings