Critical Race Theory is Race Marxism
South Ballroom, Memorial Union
Co-sponsors:
ISU Chapter of Young Americans for Freedom
Committee on Lectures (funded by Student Government)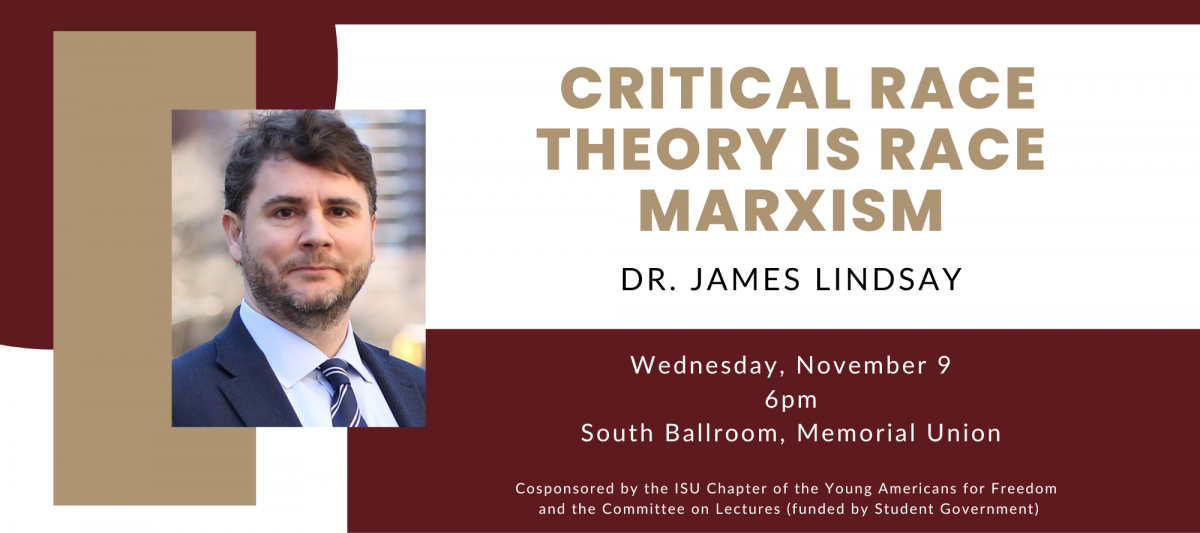 An American-born author, mathematician, and political commentator, Dr. James Lindsay has written six books spanning a range of subjects, including religion, the philosophy of science, and postmodern theory. Dr. Lindsay is the Founder of New Discourses, an organization dedicated to shining the light of objective truth in subjective darkness. 
Dr. Lindsay is the co-author of Cynical Theories: How Activist Scholarship Made Everything about Race, Gender, and Identity―and Why This Harms Everybody and is the author of his new book Race Marxism. 
Dr. Lindsay has been a featured guest on Fox News, Glenn Beck, Joe Rogan, and NPR.
Dr. Lindsay will be doing a book-signing. The University Book Store will be onsite.
Due to a recording error, this event recording was made available on November 16, and will be available for limited access to those with an Iowa State login for two weeks on the Lectures website at https://www.lectures.iastate.edu/recordings/available-recordings