Cities and Storms: Challenges and Solutions
Co-sponsors:
Ecology, Evolution, and Organismal Biology
Committee on Lectures (funded by Student Government)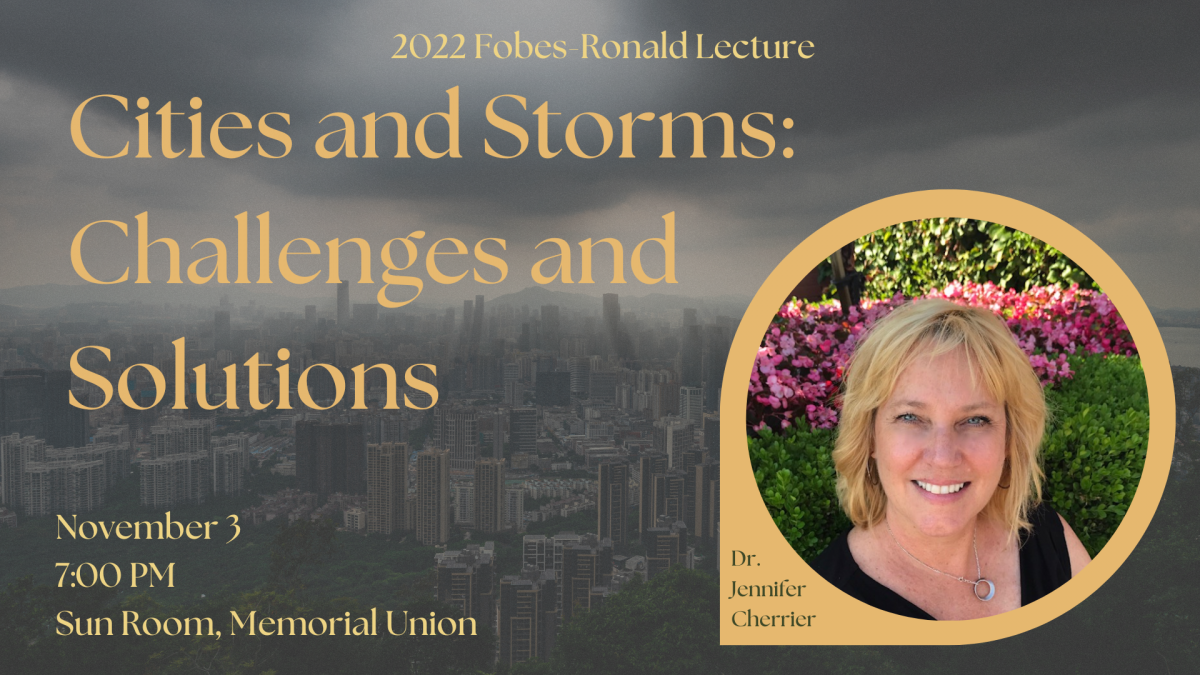 2022 Fobes Ronald Lecture in Environmental Conservation
Jennifer Cherrier, PhD., is a Professor in the Department of Earth and Environmental Sciences at Brooklyn College-The City University of New York. She is also the President and Founder of Waterway Ecologics, LLC. Her 25+yrs of research expertise are in aquatic carbon and nitrogen biogeochemistry with a more recent focus on water resource sustainability and nature-based approaches for offsetting urban flooding as well as human impacts on marine and freshwater systems. 
This event was recorded and will be available for two weeks on the Lectures website at https://www.lectures.iastate.edu/recordings/available-recordings