Challenges to U.S. Foreign Policy in the Middle East: The War in Ukraine
Co-sponsors:
World Languages and Cultures
Political Science
College of Liberal Arts & Sciences Office of Diversity, Equity, and Inclusion
Committee on Lectures (funded by Student Government)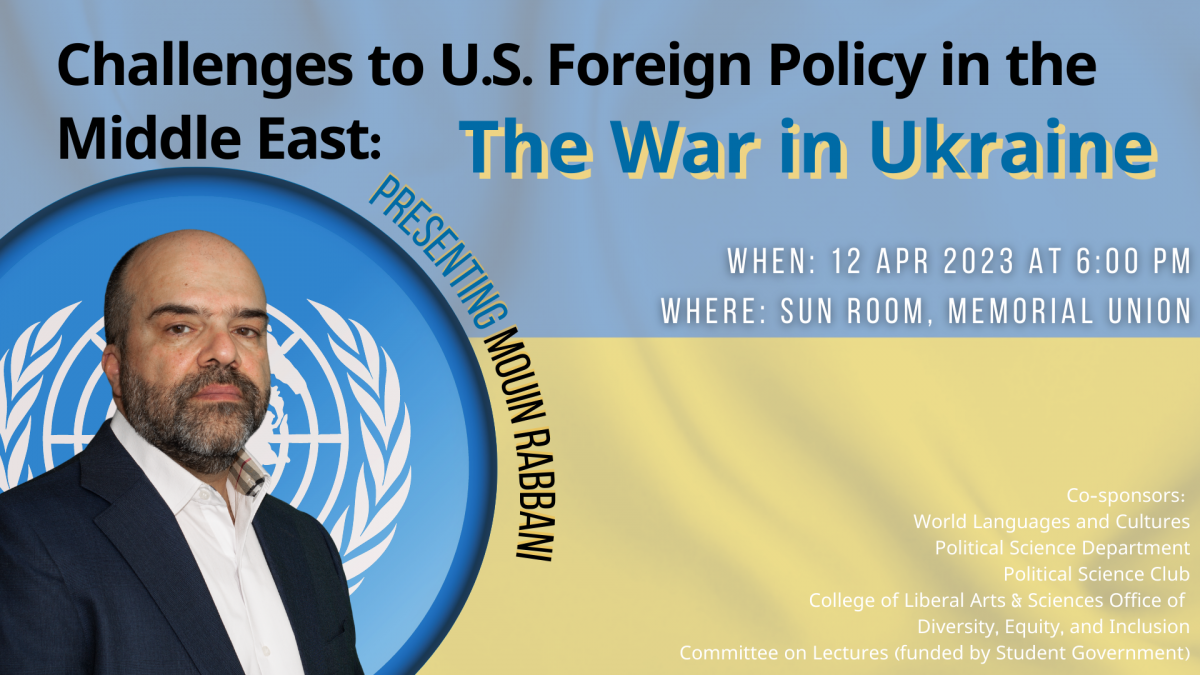 Mouin Rabbani is a researcher, analyst, and commentator specialising in Palestinian affairs, the Arab-Israeli conflict, and the contemporary Middle East. He has previously served as Principal Political Affairs Officer with the Office of the UN Special Envoy for Syria, Head of Middle East with Crisis Management Initiative/Martti Ahtisaari Peace Foundation, and Senior Middle East Analyst and Special Advisor on Israel-Palestine with the International Crisis Group. Rabbani is Co-Editor of Jadaliyya and Contributing Editor of Middle East Report. At Jadaliyya he edits the Quick Thoughts feature and is host of the Connections podcast 
A graduate of Tufts University and Georgetown University's Center for Contemporary Arab Studies, Rabbani has published, presented and commented widely on Middle East issues, including for most major print, television and digital media.  
A reception will be held following the lecture to allow for further discussion, questions and answers with Mr. Rabbani.
This event was recorded and will be available for two weeks on the Lectures website at https://www.lectures.iastate.edu/recordings/available-recordings